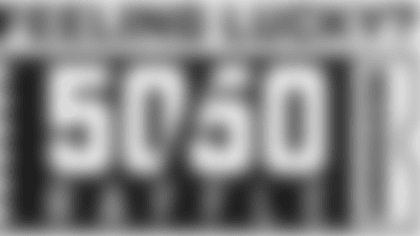 Redskins Raffle Frequently Asked Questions
Q: Where do the proceeds of ticket sales go?
A: Fifty percent of the net proceeds from game day ticket sales will go to one lucky fan! The remainder of the pot goes to the Washington Redskins Charitable Foundation to help make a positive and measurable impact in the lives of children that need it most.
Q: How much do raffle tickets cost?
Q: When can I start buying tickets? When do sales end?
A: Ticket sales begin approximately four hours before kickoff (subject to change based on weather and time of kickoff). You are able to purchase tickets until the start of the fourth quarter.
Q: What form of payment is accepted to purchase tickets?
A: Due to Maryland state gambling laws tickets can only be purchased using cash.
Q: Where can I purchase raffle tickets?
A: Tickets can be purchased in the parking lots four hours prior to gates opening. Once inside the stadium, tickets can be purchased at any of the eight (8) kiosks located throughout FedExField. There are five kiosks located on the main concourse and three located on the club level.