The Marine Toys for Tots Foundation is a not for profit organization authorized by the U.S. Marine Corps and the Department of Defense to provide fundraising and other necessary support for the annual Marine Corps Reserve Toys for Tots Program. Toys for Tots provides joy and a message of hope to less fortunate children through the gift of a new toy or book during the holiday season. These gifts offer children hope, recognition and a positive memory they will cherish for a lifetime. Many of the books, games and sports equipment that are provided as gifts make a significant contribution to the educational, social and recreational development of these children.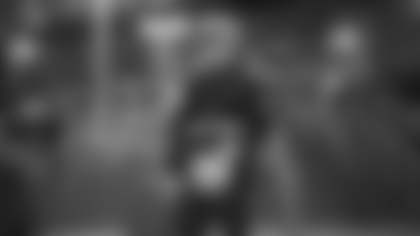 Redskins fans are encouraged to donate new, unwrapped toys at a Redskins team store throughout the holidays.
Washington Redskins Team Store locations:
Hall of Fame Store at FedExField (1600 FedEx Way, Landover, Md. 20785
Tyson's Corner Mall (1961 Chain Bridge Rd., McLean, Va. 22102)
Fair Oaks Mall (11750 Fair Oaks Mall Fairfax, Va. 22033)
Washington Redskins vs. Philadelphia Eagles (Sunday, Dec. 15)
Location: FedExField (1600 FedEx Way, Landover, Md.)
Fans attending the Washington Redskins vs. Philadelphia Eagles game are encouraged to bring a new, unwrapped holiday toy to donate to the Toys for Tots Program. Collection bins will be set up outside of the stadium. Monetary donations will also be accepted.
For more information on the Washington Redskins Charitable Foundation's programs and events or to donate, click here or follow the Foundation on Twitter at @RedskinsCR or Instagram at @RedskinsGiveBack.