The majority of Donovan Carter's life has been spent in California, but his family roots, which began in Washington, D.C. and remain in the DMV area, have stayed strong and connected throughout his life.
The UCLA football player-turned-actor stars in the new show "Ballers," which premieres on Sunday and chronicles the lives of football players in the offseason, has given Carter his first official acting opportunity and the chance to begin a new career.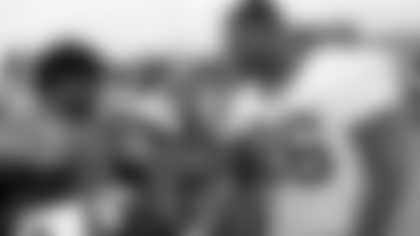 Growing up in the Los Angeles area, his favorable athletic bloodlines took precedence over his acting bug. His father was a football coach long before Carter began playing in middle school, and former running back Clinton Portis is Carter's cousin. The combination ignited the potential for a career on the gridiron.
"[My father] was coaching when I was in elementary school but he wanted to wait for me to get older until my body got more mature," Carter said. "Seeing [Portis] at the NFL level, seeing the fans and how everybody loved him -- that was in eighth grade going to high school -- so that gave me an extra push to really want to pursue high school and go to college and pursue the NFL."
Once Portis moved onto the Redskins, Carter became heavily invested in the team – his other uncles and cousins were big fans, too – and it helped that Carter would visit his mother in Silver Spring, Md., a few times a year when he had breaks from school.
Carter only met Portis once, when the Broncos visited the Chargers, but the impression still made an impact on him.
"I was in middle school," Carter said. "It was kind of hard to get a hold of him. The first time I met him was at that game and he was so nice, so down to earth. He just made me a fan and I supported him from there on."
There were more Redskins connections to be made as Carter advanced through school.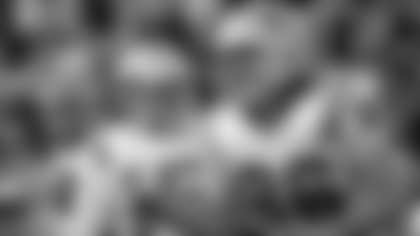 He attended the same high school as tight end Logan Paulsen, who was a senior when Carter was a freshman.
"He kind of helped show me the ropes a little bit," Carter said. "I just got see his work ethic and his passion. I actually know Logan because he had a little brother and we were in the same grade."
They'd eventually play a year together at UCLA, where Carter got a full-ride scholarship, along with kicker Kai Forbath, who Carter said was always laughing and having a good time, though spent the majority of his time, naturally, with the specialists on the team.
"All of my teammates, I feel like, we all are brothers," Carter said. "I wish all of them the best with the Redskins and [that they] have success. I was just really happy for them, just seeing Logan doing good and getting that contract, and Kai, he should have gotten drafted. But everything happens for a reason and for him to come to the Redskins and take advantage of his opportunity, that's what I feel like brothers do, we champion [each other]."
Carter (No. 9) finished his senior season in 2012 seeing action in all 13 games for the Bruins and was selected to play in the NFLPA Collegiate All-Star Bowl Game. But NFL teams didn't bite, forcing Carter to pivot.
He took several commercial opportunities through agents and former coaches, eventually auditioning for "Ballers," a three month process that ended with positive news.
"I have no bad blood out there or anything. I tried. [The NFL] didn't work out for me," said Carter, humbled by his new opportunity. "Football doesn't define you as a person. I'm just grateful for it getting me to college and letting me travel the world and meet amazing coaches and amazing people. Just being able to play Division I football, that's an accomplishment…If you don't go to the NFL you think you're a failure. You look back and not a lot of people get a chance to do that."
Carter, who now lives permanently in Los Angeles, will spend Father's Day premiering his new show in Washington, D.C. and enjoy the rest of the week in the area with his family.
"I'm just striving to be the best and keep going," Carter said. "I didn't know [acting] is what I wanted to do. But now I'm doing it and I love it."