Redskins starting quarterback Case Keenum was unaware of all the attention he received Wednesday evening.
The commotion was in response to reports that Keenum did not participate in Wednesday's walkthrough because of a foot injury, and the official injury report confirmed this claim hours later. Had the Redskins practiced Wednesday, Keenum would have been sidelined.
"I don't pay attention to [any of that]," Keenum told reporters Thursday. "I was up [at Redskins Park] late, and I didn't watch anything or barely looked at my phone, so I don't know what attention was garnered where."
Instead, Keenum was gearing up for a Week 4 showdown against the New York Giants, a game head coach Jay Gruden expects him to start after fully participating in practice Thursday.
"It felt better today," said Keenum, who sprained his foot against the Chicago Bears on Monday night. "That means good things, because I think it will just keep getting better. Those guys in the training room are doing a good job, so we'll see how it responds and just keep treating it up."
When asked if Keenum will start Sunday, Gruden said "that's the plan right now" barring any setbacks. First-round rookie Dwayne Haskins also spent some time working with the starting offense Thursday, while Colt McCoy, who has been sidelined since the end of training camp with a leg injury, returned to practice and received a few reps with the scout team.
Should Keenum return to the field against New York, he'll be fixated on ball security following a five-turnover performance -- three interceptions and two lost fumbles -- in a Monday Night Football loss to the Chicago Bears. These are miscues that "can't happen," Gruden said in a conference call Tuesday. On Thursday, Keenum spoke to the severity of these giveaways in his weekly press conference.
"The most important part of my position is turnovers. I took responsibility for that after the game. It's all on me," Keenum said. "They got a good [pass] rush, but I know that. I need to hold on to the ball in the pocket, it's my job. At the very worst, eat it and take a sack."
Keenum's showing prompted questions about whether it was time to start first-round rookie Dwayne Haskins, to which Gruden replied, "No, not really. I think the most important thing is that we have some continuity. I can't change people every five minutes." Gruden then explained how it's Keenum's first time in the Redskins' offense, which includes a new-look left side of the offensive line and a host of inexperienced wide receivers.
Plus, Keenum has gone up against three top-15 defenses -- each one better than the next -- and put up respectable numbers. He currently ranks second in the NFL in completions (86), fourth in yards (933) and tied for fourth in touchdown passes (7) for the Redskins ninth-ranked passing offense.
"I feel like Case has the tools to become a very efficient quarterback in this offense to get us some victories here moving forward," Gruden said.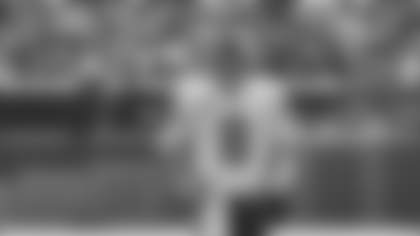 Sunday presents Keenum with a prime opportunity to do just that, as the Giants are giving up a league-worst 332.3 passing yards per game and have allowed at least 28 points in each contest.
To succeed, Keenum said the offense will have to identify all of the different schemes, fronts and coverages the Giants use in an attempt to confuse opponents. This will simplify its passing attack and lead to an improved running game, which has basically been nonexistent to start the 2019 campaign. According to Keenum, these issues are not just the fault of the running backs and the offensive line. The wide receivers can improve their blocking on the outside and downfield, while he can improve the entire operation, calling the correct run checks and getting everyone set.
Accomplish these tasks, and the Redskins will have a solid chance to move past their Monday night defeat and secure their first win of the season.
"It never has a good taste in your mouth after something like that, especially doing it on national television is not fun," Keenum said. "Good thing is, it's a short week. We'll get back on there quickly and turn this thing around."