Mike Shanahan, 57, was hired Jan. 6 as the Redskins' executive vice president and head coach. As head coach of the Denver Broncos from 1995-2008, he guided the club to back-to-back Super Bowl victories following the 1997-98 seasons and compiled a record of 154-103. *He spoke with Redskins.com's Larry Weisman in an exclusive Q&A interview at Redskins Park.*
Q: In coming back to coaching after a year off, are you sensing a difference in yourself in terms of your patience or your desire?
A: "When you work for 35 years without any time off, 70-100 hour weeks for 35 years, and then you go through a season when you don't have any time schedule except yours, that's quite a difference. I had time to do things I had never been able to do, personally as well as professionally. Professionally, I went to some summer camps and got to see how other people run a camp at the professional level and at the collegiate level. I had not done that since I was in college and when you're working in the NFL, the other teams aren't going to let you see what they're doing. So that was something that was interesting.
"The thing that I had never done before was not have the pressure of getting ready for a game, not worrying about injuries, not doing the weekly routine. I could enjoy the games, study the games -- and what a great game we do have. I watched it as a coach as well as a fan. I've got six TVs and some of them you can break up the screen so it was a perfect situation to watch all the games, watch the interviews and follow teams. That was a different perspective."
Q: Even so, you were still thinking about a return to coaching. What sort of groundwork did you do?
A: "I was able, during that time off, to put a staff together if a job did open and I was interested in that job. I had a three-year contract and didn't have to go back to work but I wanted to investigate who was out there and which coaches would be available if I had the opportunity to get back in the league. I wanted to be prepared, so I talked to coaches during the year who could potentially be on my staff. For example, Jim Haslett (now the Redskins defensive coordinator). I talked to him at least three times at length about defense and philosophies and had him over to my house."
Q: Any recreation and relaxation?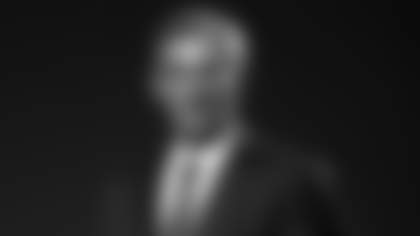 A: "You take care of yourself. You get in better shape. You sleep a little bit more. I never thought I could sleep but the reason was I always had something on my mind. When you don't have as much on your mind, you find you can sleep a little more than you ever thought you could. You can do things for yourself relative to your business and finances, take time to look at it and study it."
Q: Did you pay particular attention to the Houston Texans and your son Kyle, who was the offensive coordinator for them and is now offensive coordinator here?
A: "Yeah, but I always did that. I got to spend time with Kyle during the summer, talk football, and look at his playbook. I went to a couple of games as a fan, just watching the game unfold. I had not done that, oh, since one time in Denver when I went to see the Air Force Academy against Notre Dame. I had not done that in 25 years in the National Football League because on most Saturdays you are doing things with your family or to get ready for your game. I got to do things that normal people do and that was enjoyable."
Q: As you thought about a staff, was Kyle always in the plans?
A: "It was really a perfect time because his contract was up. Gary (Kubiak, the Texans coach) gave him an opportunity to sign a multi-year contract and he said, 'Hey, if my dad does get a job I would like the opportunity go with him.' Kyle was straight-up with him. This was the right timing, because it's so hard to find someone you communicate with like we do, that understands your style and your offense. He's been around since he's been in eighth grade, he's been studying it, he's had the opportunity to call plays and do things on his own and to have a top five offense for a very young football team. So he proved that he could do it and it had nothing to do with me."
Q: In your first year in Washington, do you view your job as more of an executive than a coach?
A: "I think the people that do that make a big mistake. One thing that you cannot get away from is the football. Even being out for a year, I didn't feel very comfortable being out for more than a year because I think you lose your edge. You've got to keep on top of this game. I didn't want to stay out very long if the right job came along and this is a perfect fit."
Q: You had the luxury of longevity in Denver, living in one place. That's rare for coaches. How different is it to be in a new city?
A: "Moves are hard when you're young. You're dealing with school systems, you're dealing with kids. To me it's an easy transition because you're concerned with you and your wife. It's two people, so it's not hard. I always look forward to new challenges. Early in my career I was moving every year, every four years. I think that keeps people on top of their game, very aware of not getting spoiled or too comfortable. Just being here, going through the process, is rejuvenating."
Q: Wives are really the unsung heroes, aren't they?
A: "Oh, yeah. If you don't have a great wife in coaching, the marriage won't last. They raise the family. And you have to make sure that when you are home, it's quality time."
Q: What was so appealing about the Redskins?
A: "You have a great history. You have 92,000 people at every game and a history of games being sold out, three world championships, great players and Hall of Fame players who have been here. That's what separates franchises. That's something that's very special about this organization. I do feel that the fans here are educated, they know what's going on in the division and in the NFL and I've been very impressed with the fans so far."
Q: This town always expects a return to greatness and expects it quickly. Do you have to ask people to dial back their expectations after a 4-12 season and so many changes?
A: "You don't have to temper that. That's what you should expect and that's what the fans should expect. If you don't have that belief, if you don't believe and the fans don't believe, chances are the players aren't going to believe. To go through a season 8-8 in Denver, I didn't want to go out, I didn't want to eat. You're embarrassed because it's your name on the football team. You represent the city and the football team and you don't want to have those tough years."
Q: You were a Denver assistant when the Redskins beat the Broncos 42-10 in Super Bowl XXII with a 35-point second quarter. Any recollections of a day that must have been painful for you but so joyous for the Redskins?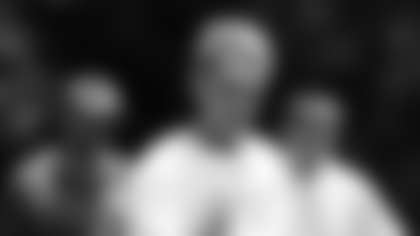 A: "I kind of forget the second quarter. I just remember it was 10-zip. I've been in 10 conference championship games in the AFC and the NFC and that's what you work for, to get to that level and to separate yourself. You do know when you miss an opportunity like we did against Washington in that Super Bowl but you take your hat off to the Redskins not only for winning but for playing so well in the most meaningful game of the year."
Q: How are the Redskins going to do this season?
A: "I tell the players that we know who we're playing and when we're playing them. Right now, the mindset, 'What are we going to do today? Let's get better today.'"
Q: The front office here underwent a shakeup last season that led to Bruce Allen's hiring as general manager and yours as executive vice president and head coach. Do you have the freedom to operate as you see fit?
A: "When I talked to (owner) Daniel Snyder, he wanted me to run it the way I've run it in the past. That's why I'm here as many hours a day as I am, to take care of the football side. I can't really speak about the past here because I don't know what's been done in the past. I just know he's letting me do everything I was hoping I could do and that's the only way I think I can function and function well."