What is a T-Shirt but a carefully constructed collection of threads and stitches?
Some might call that a practical description. Others, especially in the context of supporting a sports team, might be considered cynics for describing a fan's wardrobe that way.
When it comes to wearing a Redskins T-shirt, well, clearly the whole is greater than the sum of its parts.
Especially when you're out climbing boulders in Colorado!
Specifically, Randy Soulis is climbing (and simultaneously hailing) in Eldorado Canyon, Colo., making sure to rep his team above the large expanses of caverns.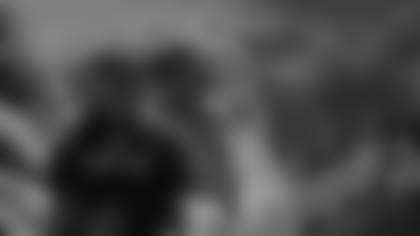 A lot of the time in these photos you forget there's an actual photographer making sure the subject is captured (living in the age of selfie sticks will do that).
So, I'd be remiss if I didn't also give a shoutout to whoever took these photos of Randy, likely dangling with the same confident resolve his climbing partner has.
Good thing he has all those hooks attached.
Burgundy goes well with that backdrop, too, doesn't it?