This is WRC Shannon reporting live from Bahrain! As the old saying goes, "there's a first time for everything." Not only is it my first time visiting the beautiful country of Bahrain, it is my very first time going on a Military appreciation tour! I am honored to be a part of the First Ladies of Football's Tour 64 and truly grateful for all of the experiences I've been awarded whilst being here. 
Each day has been filled with unique and exciting adventures. I have had the opportunity to learn first hand what many of our country's fine servicemen and women do on a daily basis and let me tell you, it's no easy task! Just when I thought being catapulted off of the U.S.S. Abraham Lincoln, was a normal day in the office; I was quickly made aware that was only a fraction of the exciting, yet vital, tasks our troops complete on a day to day basis. I was able to explore and learn how many of our U.S. Navy ships and U.S. Air Force carriers function. Additionally, I was able to learn about some pretty cool firearms from the U.S. Marines and catch imaginary Uber rides with some of my new favorite U.S. Army buddies in some pretty sick Humvees!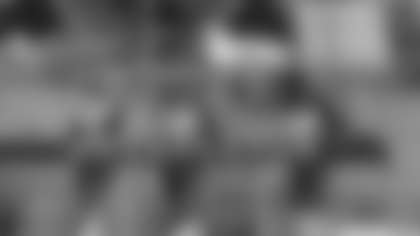 Whilst Bahrain is rich with culture, exquisite cuisine, and spectacular architecture, the military bases throughout the country provide a unique community life for our troops while they are away from home. It was a humbling experience to tour the bases and see the places each service member dwelled. Aside from being able to do what I love, which is perform for the troops, the most cherished part of my journey was simply sitting down for lunch and dinner with our service members and just talking to one another. I was able to meet some amazing men and women and learn so much about their home life and the sacrifices they have made to protect our country. Those heartfelt moments will forever be engraved in my heart and I hope that I will be able to experience many more military tours. 
Thank you to our fine servicemen and women who selflessly protect our country and thank you to Armed Forces Entertainment, Geico Military, and Redskins Salute for affording the First Ladies of Football the opportunity to bring a little piece of home to our military!