It's October and you know what that means? It's Breast Cancer Awareness month. This happens to be one of my favorite times of the year, because this is when we celebrate Breast Cancer Survivors and all those affected at our football games for the entire month of October. During these games, we wear pink and have pink ribbons pinned over our heart, as well as dance with pink poms in collaboration with both the "Think Pink" and "A Crucial Catch" cancer campaigns. Tanya Snyder, the wife of Washington Redskins Owner Dan Snyder and a breast cancer survivor herself, is very passionate about fighting breast cancer. In fact, she helped introduce the "Think Pink" campaign to the NFL league 21 years ago by passing out over 8,000 handmade pink ribbons at FedExField to remind fans that early detection saves lives.
During the game on October 6th,, thousands of fans held up a pink sign with the name of someone they knew who has been affected by Breast Cancer. It was truly eye-opening and made me reflect on my own family members who have suffered from this disease. Before my stepmother Sonja "Val" was diagnosed with Breast Cancer in 2014, I was regrettably naive to how many women were truly impacted by this disease. The reality is that 1 in 8 women in the United States will be diagnosed with breast cancer in her lifetime, which is the second leading cause of death by cancer among women.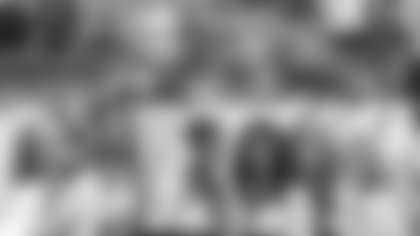 From her experience I have learned that knowing your body and being aware of any changes is very important. If you feel like something is not right, go get a check-up immediately. Don't wait. In May 2014, my stepmother went to the doctor to have a mammogram because she felt a lump in her right breast when performing a self-exam at home. The results of the mammogram came back as fibrocystic breasts, which just mean that there are lumpy areas in the breast tissue. The doctor wasn't too concerned at the time, but did say that if these areas grow any larger or become painful she could have surgery to remove them.  
Two months later in July, my family went on a vacation for a week in Tampa, FL. Now naturally, Val has always been a very vibrant and energetic person, but on the trip, she was anything but that. Instead, she seemed to be always exhausted, no matter how much she rested. So when she got back home from the trip, she went to see her doctor who said she was just dehydrated and her B12 levels were low. As result, she had to take B12 shots every week for a couple of months to help increase her energy levels and reduce fatigue. 
In September, my dad notice that Val would always frown every time she held my nephew in her lap, especially when he would laid his head on her chest. When he asked her about it, she told him that the lump had grown and it was painful when she touched it. Extremely concerned, my dad told Val to call the doctor to schedule an appointment to have the surgery to have it removed. But like most people, she put her health last and her jobs (i.e. wife, mother, etc.) first because she told him she was going to wait until the Christmas holidays to have the surgery, which was four months away mind you. Eventually she scheduled an appointment for early December.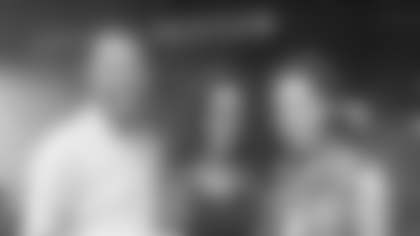 On December 3rd, 2014, my stepmother had another mammogram that lead to a biopsy. During the biopsy, the doctor took small samples of breast tissue from the lumpy area to look for cancer. And sure enough, when she went back two days later for the Biopsy results, the doctor said she had cancer. Val wasn't caught off guard by the results though, because her breast was tender to the tough. She just assumed it was an early stage of Breast Cancer and that she just needed to have surgery to remove the tumor and everything was going to be alright. It wasn't until she spoke with the Breast Cancer doctor the following week that she found out how serious it truly was.
Sonja Val, my stepmother, had Stage 3, Her-2 positive Breast Cancer, which is a very aggressive cancer. For treatment, Val had to have chemo treatment and radiation. She took the BRCA test, which is a blood test, which analyzes the genetic risk of developing breast cancer, and ended up testing BRCA 2 positive. To decrease the risk of developing breast cancer again, my stepmother had to have a double mastectomy. Subsequently, she underwent four more surgeries over a period of one year. She completed her last chemo in July 2016. And I am thankful to say that she is a 3 year Cancer survivor! 
Because of her experience, Val and my dad have started a Cancer Care Ministry at their church to help members and people in the community navigate through their cancer experience, to help those who feel hopeless after receiving a cancer diagnosis.
When it comes to any cancer, offense is the best defense. Early detection can save lives, so please put yourself first and make time to get checked!