They called the man with Hollywood looks "Gentleman Gene." To opposing offenses, he was anything but.
Gene Brito, one of the greatest defensive ends in Redskins history, was on the light side for his position at 6-2, 230 pounds. But he used quickness and deceptiveness, combined with an unmitigated ferocity, to overcome his lack of bulk and frequent double-teaming.
Cleveland coach Paul Brown once wanted to put a Browns jersey on Brito because, as the legendary coach put it, "Brito was more in my backfield than his own."
"He was quick off the ball," said Jim Ricca, a Redskins middle guard from 1951 to 1954. "The big, old, slow linemen couldn't catch up with him."
Brito played seven seasons in Washington (1951-53, 1955-58), earning five trips to the Pro Bowl. He also recorded the amazing feat of never missing a game in a Redskins uniform, playing in 84 straight.
Further, Brito was selected as one of the 70 Greatest Redskins, a special list compiled in 2002 to commemorate the 70-year anniversary of the team. He is one of four defensive ends on the team, along with Dexter Manley, Ron McDole and Charles Mann.
"Gene Brito had great movements for a defensive end, he was almost like a Dexter Manley," said Hall of Famer Bobby Mitchell, another member of the 70 Greatest.
"For so many years, he was the Redskins' defense, because they didn't have guys on that unit as good as he was. So he stood out even more."
Brito was arguably the most popular Redskins player at a time when the franchise, which posted only two winning seasons and no postseason appearances during his career, was in the doldrums.
No. 80 was almost as revered as Sammy Baugh's No. 33.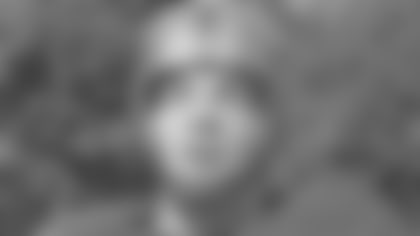 He once said he was never flagged for a 15-yard penalty while playing for the Redskins, adding: "I played as hard as I could, but I felt that anything dirty was uncalled for."
After the career of star Redskins halfback Vic Janowicz ended suddenly before the 1956 season due to a tragic car crash, Brito organized a fund for him. Each week, 32 players chipped in at least $10 for Janowicz, who suffered severe head injuries, for the entire 12-game season.
The Redskins dedicated Brito's last home game on Dec. 14, 1958, as "Gene Brito Day." Vice President Richard Nixon honored the defensive end in pre-game ceremonies.
Brito gave a classy reply to an admiring audience of more than 22,000 fans at old Griffith Stadium. He remarked: "I'll miss playing football very much. But I have this day to remind me of what a great honor it was to play football in Washington, D.C. Thank you for seven wonderful years."
Nixon gave Brito the keys to a brand new Pontiac, and the fans expressed appreciation by carrying him off the field after the game.
"Seldom has a Washington player captured the imagination of the public the way the big guy has," sports columnist Bob Addie wrote. "He's played in more enemy backfields than any other man in Redskin history."
Gene Herman Brito was born in 1925 in Los Angeles and served as a paratrooper with U.S. forces in the Pacific during World War II, making the rank of staff sergeant.
In 1947, Brito enrolled at Loyola University in Los Angeles (now Loyola Marymount), where he starred in football, baseball, basketball, and track and field.
The Redskins drafted Brito in the 17th round in 1951, when he could have easily been voted "the rookie least likely to succeed." He was trying for one of six end berths on a squad that boasted six veteran ends and three much-ballyhooed rookies.
Brito proved no slouch and made the squad. As a rookie, he was used mostly on offense, catching 24 passes for 313 yards. He caught 21 passes for 270 yards and two touchdowns in 1952.
In training camp in 1953, Redskins coach Curly Lambeau, knowing Brito had made an impact on defense in college, moved him to defensive end.
Brito earned his first trip to the Pro Bowl in 1953. But after the 1954 season, he entered into a contract squabble with Redskins owner George Preston Marshall and bolted for Canada, where he played for the Calgary Stampeders.
Upon his return in 1955, he embarked on the greatest stretch of his career. He made the Pro Bowl in 1955, 1956, 1957 and 1958.
How did Brito make such a smooth transition from offense to defense?
"I just like to play football," he once said. "Offense or defense doesn't matter. Defense is just as much a part of football as offense. The prime requisite of a good defensive player is desire. You must want to play and want to win."
After the 1958 season, the Redskins traded Brito to the Rams. He gave the Rams two solid seasons, but in the 1961 preseason he was stricken by a disease similar to the one that felled baseball great Lou Gehrig.
His health continued to deteriorate, and he died in 1965 at the young age of 39.
Brito was named MVP by the Touchdown Club of Washington, D.C., in 1955 and was elected posthumously to the National Italian American Sports Hall of Fame in 1989.
"He was never a cheerleader, and he was never emotional," former Rams defensive back Les Richter recalled. "Gene's cheerleading and emotional qualities appeared to us in the way he played the game."