Redskins cornerback Josh Norman loves helping people, especially younger generations. He believes that giving minority children the right tools to succeed will go a long way towards establishing a more diverse future where people of all races and backgrounds can succeed.
On Tuesday, he helped that vision come one step closer to being a reality.
Norman worked with the Players Coalition, a charitable organization run by current and former players, to donate $60,000 to the Digital Pioneers Academy to help them offer more opportunities to minorities in science, technology, engineering and math (STEM) fields.
"It means everything," Norman said. "Just to be able to be a part of something that gives back to children and helping kids develop and have the resources to develop their cognitive skills."
The Digital Pioneers Academy is the first of its kind in the District. It specializes in teaching computer sciences like designing websites to young minorities. The school has been trying to do its part to increase African-American and Latino representation in STEM fields for the past year, but a fire destroyed one its classrooms two weeks before the school year was set to begin.
Once Norman, who is involved with the Coalition's education department, saw the Digital Pioneers Academy's story, he was all for helping out.
"I pretty much put my hand down for it," Norman said.
The official donation came from the Players Coalition, but the money itself is a combination of contributions from players, the NFL Foundation and Open Philanthropy.
The Players Coalition is an organization dedicated to having a positive influence on social justice and racial equality. Founded by former wide receiver Anquan Boldin and Philadelphia Eagles safety Malcolm Jenkins, it aspires to create change at federal, state and local levels through advocacy and education.
Norman is one of 12 voting members that govern the organization. In addition to Norman, Boldin and Jenkins, other voting members include New England Patriots safety Devin McCourty, New York Jets offensive tackle Kelvin Beachum and New Orleans Saints linebacker Demario Davis.
Norman has shown throughout his career that he wants to be a part of positive change. He donated $18,000 in June to the Texas Immigrant Detention Center to help combat the U.S. border crisis, and in 2018 he donated $1.5 million to Coastal Carolina – his alma mater.
That's what made being a part of the Players Coalition so attractive to him.
"You want to be a part of change and trying to help the little man up as much as you possibly can," Norman said. "Somewhere down the line, someone helped you, so you want to help them."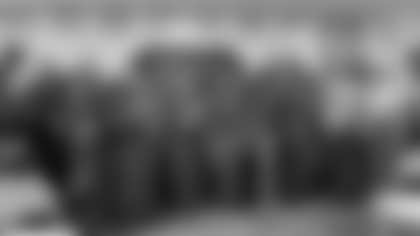 Norman said he and the Players Coalition are trying to help young minorities "take the extra step" with opportunities that weren't always there for them.
"So [it's about] having those vital tools to be a part of the game and take it over once they get to a point where they feel as if they can be on their own two feet," Norman said. "Like I said to them the other day, they're doing all the hard work. I'm just helping push them just a little bit along the way to give them the extra foot up so they can go out there and conquer whatever challenge they may face."
The donation will go toward the academy's computer science initiatives, which will help current and future students chase their goals.
"It's the innovation period," Norman said. "The movement of what's to come is just unbelievable. So if you can get kids, who are the future, to be better than us, that's one step up from where they were."