Pickup basketball. Video games. Even boxing.
Didn't matter what it was, the Landry brothers were always competing.
Derik was the oldest. Dawan was the middle child. And LaRon was the youngest.
Growing up in Ama, La., a suburb of New Orleans, the Landry brothers went at it every day.
Especially Dawan and LaRon.
LaRon, two years younger than Dawan, never aspired to be like his older brother. He aspired to beat his older brother.
"There was always competition," he said. "Our dad [Frank] bought us Sugar Ray Leonard boxing gloves and every time we used to get in an argument or want to compete against each other, he made us put on the boxing gloves and fight it out."
That was sometimes a problem for LaRon.
"Unfortunately he was the bigger one because he was older and I always used to get beat, but it was always competitive," LaRon said. "We never gave up and we always strived to be the best."
Twenty years later, Dawan and LaRon go at it in an NFL setting.
Dawan is the starting safety for the Baltimore Ravens. LaRon is the starting safety for the Redskins.
When the Redskins and Ravens play on Saturday night at FedExField, the Landry brothers won't be competing against each other on the field since they both play defense.
They will be keeping an eye on each other, though. How could they not?
During Redskins training camp this year, LaRon reflected on his relationship with Dawan and the impact he had on his life.
It took Dawan heading to college at Georgia Tech in 2002 for LaRon to realize how much respect he had for his brother.
"Our role kind of changed," he said. "I was competitive, but I had more God-given talent and he was more of an over-achiever type of guy. Then when I was in high school, I would always get pulls and strains and my buddies would be like, 'You have to work out, you can't just rely on God-given talent because when you go to college you're going to have to go against guys the same way, built like you and faster and stronger.'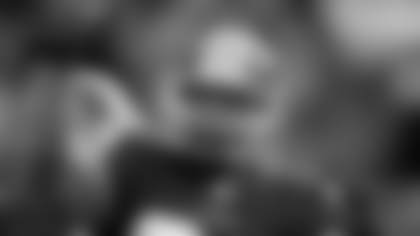 "So I took over [Dawan's] work ethic and I grew up. It has made me a phenomenal player."
Dawan would go on to become a fifth-round draft choice by the Ravens in April 2006.
Meantime, LaRon was a standout at LSU, earning first-team All-American honors after the 2006 season. He was the Redskins' first-round draft choice – sixth overall – in April 2007.
Dawan and LaRon now play 35 miles away from each other.
During the football season, they spend a lot of time together hanging out on off days.
"We see each other all the time," LaRon said. "Every time we're off on a Monday or a Tuesday, he'll come out or I'll go by him."
"Not unless we want to know something, like a technique," he said. "We'll try and pick each other's brain, and we're always critiquing each other."
It's a good thing that the Redskins and Ravens are not in the same conference.
Those conversations might be a lot less brotherly.
This season, LaRon is transitioning to more of a strong safety role – the position he played at LSU – in Jim Haslett's new 3-4 defense.
Redskins coaches believe that he can have a greater impact playing closer to the line of scrimmage.
He was put at free safety after the passing of Sean Taylor in November 2007 and for the most part has stayed there ever since.
Even if he knew it wasn't where he belonged.
"I don't want to make a big fuss about me moving back to strong safety because when the tragedy happened with Sean, I went to free safety," he said. "That was when my big picks happened. It wasn't that I was out of position, it was just that Coach [Gregg] Williams and Coach [Greg] Blache had a different type of scheme.
"Last year, I had to sit back and let things come to me, and I'm not a sit-back type of player. I like to be in the mix, I like to attack. Being close to the ball, I'm more involved and more able to react and just play."
His aggressiveness is showing up even on the practice field during training camp.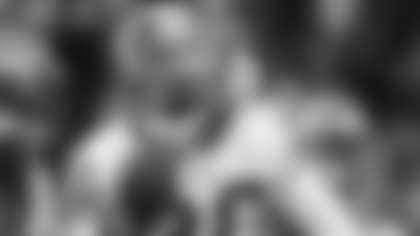 There's no tackling in practice, but Landry always seems to be involved in a hard hit, such as when he collided with Chris Cooley on a crossing route during a practice.
"He plays with what you would call a thud tempo," Cooley said. "Most guys just bump up against you when you have the ball. LaRon likes to go in full tackling mode. He's in scrimmage mode all the time...You know what you're getting out of 30. He's not making us worse, he's making us better."
Landry smiles when asked about it.
"It started in pee-wee," he said. "My dad coached me and I always gave 110 percent no matter what because how you practice is how you play. I don't want to be lackadaisical in practice because that's just going to transition over to a game. So even though we can't take players down in practice, I'm going to give 110 percent. And how it happens, it's going to happen."
Spoken like a true competitor.