The Redskins ended up with four picks in the late rounds of the 2009 NFL Draft.
In a mid-draft trade with the Minnesota Vikings, the Redskins picked up a fifth-round pick (158th overall) and a seventh-round pick (221st overall) in exchange for their original fifth-round pick at 150th overall.
Here is a summary of each of the Redskins' late-round selections on Sunday.
-- CODY GLENN, LB, NEBRASKA
In the fifth round, with the 158th overall selection in the NFL Draft, the Redskins selected linebacker Cody Glenn out of Nebraska.
Glenn, 6-0 and 240 pounds, switched to the linebacker position in 2008 after playing his first three years as a running back for the Cornhuskers.
In a conference call with Washington, D.C., reporters, Glenn said he played mostly weak-side linebacker last season. He also played some middle linebacker.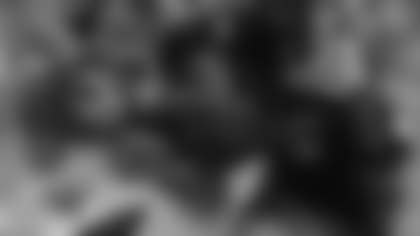 In nine games last year, Glenn recorded 51 tackles, four passes defended and one forced fumble.
He was forced to sit out four games after he was suspended by the team for a violation of team rules.
Glenn switched to linebacker as a senior so that he could get more playing time and avoid a crowded offensive backfield. It was a mutual decision by himself and the coaching staff.
As a running back, Glenn totaled 143 carries for 579 yards and 14 touchdowns in his college career.
His best year was in 2007, when he rushed for 370 yards and eight touchdowns on 71 carries. He had two touchdowns in a game against top-ranked USC.
"What's nice about Glenn is just that he is a little bit raw and he is new to the position, but he's a good athlete," Jim Zorn said. "He played at a high level and he played on a tremendous team.
"[Nebraska] had enough confidence in him to start him at that position. I think that formula just allows us to be optimistic about what his chances are."
Glenn has struggled with leg and foot injuries during his college career, but he told reporters those problems are behind him.
Glenn, 22, is a native of Rusk, Tex.
-- ROBERT HENSON, LB, TCU
In the sixth round, with the 186th overall selection, the Redskins drafted linebacker Robert Henson out of Texas Christian University.
Henson, 6-1 and 228 pounds, saw action at middle linebacker the last four years and also played special teams.
As a senior last season, Henson posted 73 tackles, one sack and two interceptions.
For his career, Henson logged 270 tackles, four sacks and four interceptions. He returned one of his interceptions 58 yards for a touchdown.
Jim Zorn indicated that Henson would likely play middle linebacker for the Redskins.
"I told him on the phone, 'I don't exactly know where you're going to end up. Just come and let's play,'" Zorn said. "He likes to attack the line of scrimmage and get into that gap and really blow plays up. He likes contact.
"He's a young guy who is going to develop into our program and play special teams as well."
Henson hails from Longview, Tex. He is 23 years old.
-- EDDIE WILLIAMS, FB, IDAHO
In the seventh round, with the 221st overall selection, the Redskins drafted fullback Eddie Williams out of Idaho.
Williams, 6-1 and 239 pounds, played tight end, fullback and H-back in his college career.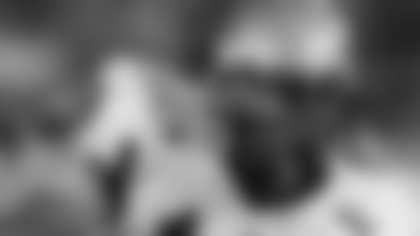 As a senior last year, Williams grabbed 54 passes for 687 yards and six touchdowns to earn the team's 2008 Most Valuable Player honor. He earned first-team All-Western Athletic Conference for his efforts.
Williams suffered a knee ligament injury in mid-November, sidelining him for the remainder of the season. He underwent surgery to repair the ligament.
Executive vice president of football operations Vinny Cerrato said he expected Williams would be ready for the start of training camp.
"He's running and cutting," Cerrato said. "If he had not been hurt, he would have been a third round pick."
In four years at Idaho, Williams posted 100 receptions for 1,205 yards and 11 touchdowns. He also had 19 carries for 195 yards and three touchdowns.
Williams is regarded as a player with hard-nosed, high energy player.
Several draft sites listed him as a late-round sleeper prospect, in part due to the fact that he was a versatile performer at the college level.
Williams, 21, grew up in San Mateo, Calif.
-- MARKO MITCHELL, WR, NEVADA
In the seventh round, with the 243rd overall selection in the NFL Draft, the Redskins selected wide receiver Marko Mitchell out of Nevada.
Mitchell, 6-4 and 210 pounds, was a big-play threat in three years at Nevada. He finished with 153 receptions for 2,763 yards and 22 touchdowns.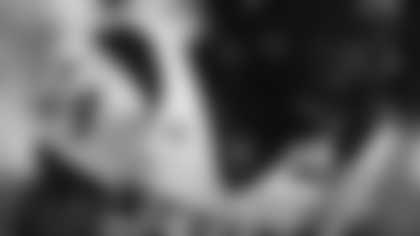 He had his best season as a senior, logging 61 catches for 1,141 yards--an impressive 18.7 yards-per-catch average, second-best in the nation--and 10 touchdowns.
He earned first-team All-Western Athletic Conference honors for his efforts.
Mitchell has good size and solid speed--he ran a 4.36 in the 40 at the NFL Scouting Combine last February.
"He's a big guy who has a lot of skills and can really run," Vinny Cerrato said.
He played in an unconventional offense at Nevada, so he may need some seasoning as he adapts to the NFL level.
Mitchell transferred to Nevada from Mesa (Ariz.) Community College.
He is 24 years old and a native of York, Ala.
He becomes just the second Nevada player the Redskins have drafted, joining defensive end standout Charles Mann, who Washington selected in the third round in 1983.