For the second consecutive season, FedEx will be collaborating with the USO and the Washington Redskins to organize the FedEx Football Fellowship– an incredible opportunity for recently-transitioned service members to gain hands-on professional experience as they transition from military to civilian life.
The FedEx Football Fellowship is an extension of the USO Pathfinder program, which helps service members and their spouses through the process of shifting from a military life to a civilian life through career, education, family and financial services.
We're pleased to introduce our 2019 FedEx Football Fellows: Ms. Charnecia McGee & Ms. Emily Arnsberg.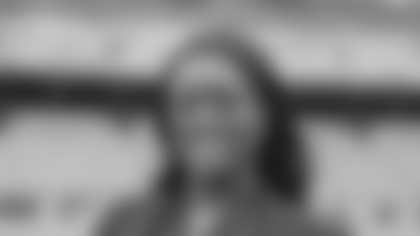 An eight year veteran with the United States Navy, Ms. Mcgee recently received an honorable discharge from her command and is now completing the final semester of her Bachelor's Degree in Human Resources Management (online) with the University of Maryland University College. Throughout her time in the military, she had served as an Employee Relations Supervisor in the United States, Japan, Greece, Germany, and Italy. With an extensive background in Human Capital Management and Employee Relations, she has an impressive background and a variety of accomplishments in project/program management, as well as constant budget adaptation (in relation to an ever-changing staff on each base). She was discharged as a Petty Officer Fist Class (E6). In five years she would like to be in an Executive Human Resources role, and her Football Fellowship is providing her an extensive background in sponsorship activation, community outreach, program development, and project management.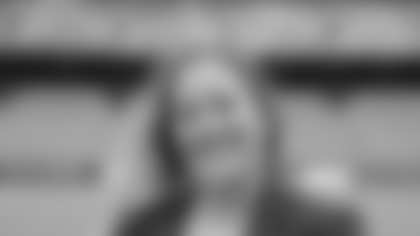 Very recently transitioned from active-duty Air Force to reserve Air Force, Ms. Emily Arnsberg has over seven years of experience as a Military Officer holding roles including Deputy Director of Staff, Deputy Chief of Base Plans/Programs, Director of Base Exercises, Chief Flight Test Analysis, and Personnel Policy Analyst. She holds a Bachelor's Degree in Mathematics from University of Colorado, a Master's Degree in International Relations from St. Mary's, and a Graduate Certificate in Nuclear Defense from Harvard University. Having worked in the Pentagon analyzing the Air Force's most critical mistakes, her expertise and greatest strength is in her ability to communicate effectively in high-stress situations. As a FedEx Football Fellow, she hopes to combine her greatest passions in making community impact, leveraging the platforms of professional football teams, and assisting fellow military families in our region.