Over the last year and a half, seven Redskins players have become fathers for the first time, new roles that have changed the way they think about their profession and life off the field.
When quarterback Colt McCoy reflects on what life was like before he became a father, he doesn't shy away from critiquing the majority of his football playing career. 
"I just realized how selfish I was before I had kids," McCoy said.
This seems like a reasonable response from a quarterback that has spent nearly all of his life devoted to playing at the highest level of football, to spending hours in gyms and on fields, watching film, learning from coaches and preparing for Friday nights, then Saturdays, then Sundays each week. That requires a lot of personal development, a lot of hours focused on -- and thinking about – oneself. How can I improve? How can I land a scholarship? How can I be scouted properly? How can I make an NFL roster?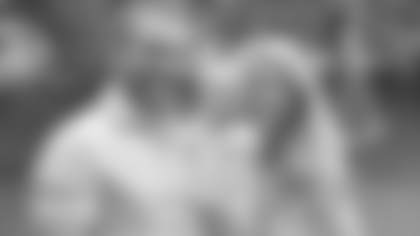 Professional athletes are conditioned to think this way because it's, almost always, the only way. Their lives revolve around football schedules, the price of admission to joining a select fraternity of athletes that have worked tirelessly and sacrificed social opportunities to get there.  
So when a baby comes along, and when a family starts, the arrival can spark the kind of realization McCoy had. The center of the universe expands enough to change some of the way they play and think about the game.
"Everything -- every thought, everything you do every day, your kid is in the back of your mind," McCoy said. "Obviously you want to provide, want to be a great dad, want to be around, want to be present. I definitely cherish the times that I get to spend with her, because those moments are precious during the season when we spend so much time up here working and training and studying, a lot of hours here, but the times I do get to spend with her, it's a privilege."
McCoy's daughter, Sloane, was born in summer last year, and he and his wife, Rachel, are expecting another soon. He's one of many Redskins players, near the top of a rapidly growing list, that have only recently learned what it's like to become a father for the first time.
Wide receiver DeSean Jackson became a dad last October, followed by defensive end Chris Baker, whose daughter came right before the team's playoff game against the Packers in January. His locker mate Ricky Jean Francois joined the new fathers club in the spring, later joined by offensive lineman Ty Nsekhe in the summer and then cornerback Quinton Dunbar at the start of training camp. Tight end Derek Carrier, who has spent most of this season rehabbing, had his first child in September, while kicker Dustin Hopkins announced earlier that month that he and his wife were expecting.
"There must be something in the water," said offensive lineman Takoby Cofield, who welcomed a baby boy as a member of the Redskins this past summer before he was released from the team in September.
It's a funny thought. And while this rush of new fathers is really just a coincidental circumstance, it has certainly changed many players' outlooks on life and their mentality on the field. Like McCoy, many have gained a greater perspective – being responsible for another human life – that has impacted the way they play the game and think about their legacy.
Before taking that macro view, which can get philosophical very quickly, it's best to start with the dirty, smelly foundation for all of that: diapers.
"I call myself a professional diaper changer," Baker said.
"I've changed my fair share of diapers," McCoy said.
"I mean I'll do that, I'll help out with that," said Carrier, without exactly the same enthusiasm as his peers.
Indeed, fatherhood starts at the bottom, a humbling experience. Speak to enough new fathers and these responsibilities don't sound like too much of a chore. Players want to be actively engaged – as much as they can outside of their demanding schedules – with their children and the challenges and joys they provide in their first year.
"I enjoy fatherhood. I do just about everything – make bottles, clean diapers, I do just about everything. I try to take as much work off my fiancée. He's a momma's boy anyway," Jean Francois said of his son, Ryan.
"I'm doing everything, man. Putting her to sleep, changing her diaper, taking baths, putting on clothes," said cornerback Quinton Dunbar, who lives with his girlfriend in Ashburn and receives parenting help from his grandfather. "They help me with the process and I'm learning slowly but surely."
"I've changed a couple of diapers. I've held a couple bottles, too. I'm still trying to get used to the crying," Nsekhe said. "It's a little rough. Hopefully he grows out of that. He's starting to grow out of that. It's not as bad as it used to be."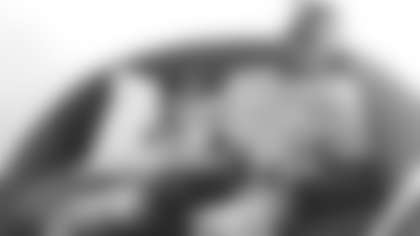 Certainly sleep is a hurdle many new fathers must learn to jump over. Most would prefer to learn this during the offseason, however, fortunes only favored to a handful of Redskins. After Washington lost to the Packers in the NFC Wild Card game, Baker had an entire offseason to tend to his daughter, Aria, which afforded him to be present through her first stages of development.
While Carrier had his son, Dominic, in late September, his final two months of rehabbing meant he could stay home more often and be an integral part of his new addition's first days at home.
"I think if I was active right now it would be even harder, but I've kind of been blessed with the opportunity to rehab, while also bringing my son along and have him grow up," Carrier said in October. "I think that's been awesome. A lot of sleepless nights, but it's been amazing. It's been a lot of fun."
Carrier recalled that seeing his son born was the best day of his life and that he realized how dependent this small person was on him. That's something Jean Francois has realized over the last several months, too, especially as Ryan has started crawling and become more curious.
"It makes me responsible," Jean Francois said.  "I have to go around the house for baby proof. When he starts crawling things are going to get pulled, he's going to want to touch things, so I'm going to try and get everything prepared now before he gets up in age. Now, he won't even play with his own toys, but if he sees me with my phone, playbook, shoes, anything on there, he'll grab that before he grabs his toys."
Running back Matt Jones said last month that he only recently realized his two daughters were his motivations for playing football. Now, he said, he has a purpose when he takes the field – to be a role model, to ensure their financial security with each carry.
That's not to say Jones didn't love or have a passion for the game before his daughters were born or could attend his games. But a new family member has the power to change reasoning. It has the power to add depth to a pre-established mentality.
"That dude turns me into a different person, different player, motivates me to go out there and just want to do great for him," Jackson said of his son, DeSean Jr. "I'm very dedicated. I always have been losing my dad at a very young age, but now having a son and knowing everything I need to do to make him be able to be close to me or better."
"Everything I do now is for him," Jean Francois said. "I don't do nothing for me, I don't do nothing for nobody else. Everything I do on the field is for him. Doing media, being in people's faces, in cameras, I make sure I do everything for him. Because when he gets older, I want him to know that when somebody says his name, his name carries weight on it. You don't do it for your first, you do it for your last [name]."
Not every father shares that exact perspective, at least on the field. Some approach games in the same way they always have, not needing an extra incentive to play harder. They do so because they love football, and having a child is just another blessing in their life.
Ty Nsekhe's motivation comes on the days he doesn't feel like rolling out of bed, sore from the previous day's game. "I've got mouths to feed now," he said of his son, Tylan, encouraging him to work through the aches and pains with someone on his mind.
"I already had that mentality every day to get it done," Dunbar said. "[My daughter Denim] is definitely an extra motivation but I'm already motivated enough to do what I got to do."
Carrier said he didn't use his Dominic's arrival to the world as the incentive for rehabbing and re-strengthening his knee, but it shaped the way he sees the end result of his labors.
"I don't use it as much motivation that I need to do things here," Carrier said. "But I look at him and think about how much I love him and that I just want to provide for him and take care of him and I think that's what motivates me."
"I've always loved the game. I don't think that passion will ever leave," McCoy said. "I play because I love it and I have the ability to do it. On the flip side of that, I'd love for my daughter to sit in the stands and watch me play someday. That's a goal of mine."
Because athletes and inflated egos often go hand in hand, it might be understandable if all of these players wanted their children to excel in sports, following the same, if not similar, path as they did to become a professional.
But these fathers, at least, aren't too focused on their kin riding in their wake. Jackson's own father, Bill, who died of pancreatic cancer in 2009, pushed him hard throughout his childhood and into high school, and while Jackson is grateful for the dedication he spent on his craft, he's not sure if he will follow his dad's arc with the same level of control.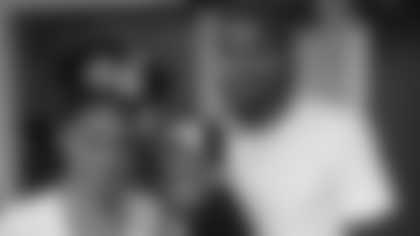 "You want to push him hard, you still want to have him do something that he wants to do on his own," Jackson said of his son. "With me, I was just pushed to a limit where sometimes I was tired, sometimes I didn't want to do certain things, and then as a parent, you kind of understand what your dad wants out of you, what he wants to get out of you and things like that. I think I'll push him to the limit, too, but still want to be able to understand him, push him to what he wants to do as well."
He added: "Hopefully he can carry those genes with him, and almost just like me, be born into it, not really have to force him to do it. Hopefully he takes ownership more at a young age to want to play, to want to be great. From there I can just put my two cents in and help him."
Most of his teammates share that general belief.
"I just want him to do his own thing," Nsekhe said of Tylan. "I really don't want him to follow in my footsteps, but if he chooses to that's fine. I'm not going to force anything upon him. I want him to go more towards the academic side, to do something I've never done before…If he wants to play football, basketball, baseball, whatever, if he wants to be in school, do band, do theater, that's fine."
Education is also something Jean Francois will make sure Ryan takes seriously. He enjoys the environment in Ashburn – much different than his hometown Miami – and hopes he can raise his son here for a while.
"I'm not going to force him into any sport. But the one thing I will force him to do is you've got to get your education," Jean Francois said. "It's a must and if you want to go to college I'm going to be right behind him. Nobody can take that away from him."
As an alumnus of LSU, Jean Francois did clarify that if his son did get accepted into Alabama, he would still support him.
Carrier at least has hopes his son, who has already been a keen observer of Redskins games on TV ("he just sees the lights and I'm sure [that's] attracting attention.") would like his son to carry his fascination into playing it.
"That's my hope, but you never know," Carrier said.
For now, though, as all of these youngsters grow, and if these players remain teammates for the next couple of years, they can expect many future playdates and daycare gatherings. Between the girlfriends, fiancées and wives, these kinds of group dates have already been in place, necessary during the season, when players spend the majority of their time at the facility.
"I think naturally the wives that have kids lean on each other," McCoy said. "We spend a lot of time up here [at the facility]. There's a very good network of wives with babies. They go to parks, they go on walks, they ask each other questions, they give advice to each other. That's been pretty cool."
It is a unique existence being a father and professional athlete, requiring just as much dedication from their spouses and better halves.
"Having a group of guys that have newborns and their wives have kids, I think that's just an awesome support group," Carrier said. "If you have questions, you can go, because I know [my wife Dora] had a bunch of questions, she'd ask Rachel McCoy a lot, and it kind of eased her mind, gave her reassurance that you can do things during the football season."
The extra responsibility has created a bit of an unspoken bond in the locker room, too. Players know that once many of their teammates leave the facility, they start a different kind of work upon returning home. But much like football, it's a job they love, that's changed them in many ways, small and large.  
"Being a dad I think is the best kept secret in the world," McCoy said. "Until you have a kid you don't realize that. It's presented its own challenges every day, but it's been the coolest thing that's ever happened to me."