On today's edition of NFC East Intel is a look at the Eagles' young wide receivers, analysis of the Giants' free agency moves and the Cowboys looking for a heir apparent to Tony Romo.
---
Headline: Byron Maxwell Benefits From Eagles' Focus On Defense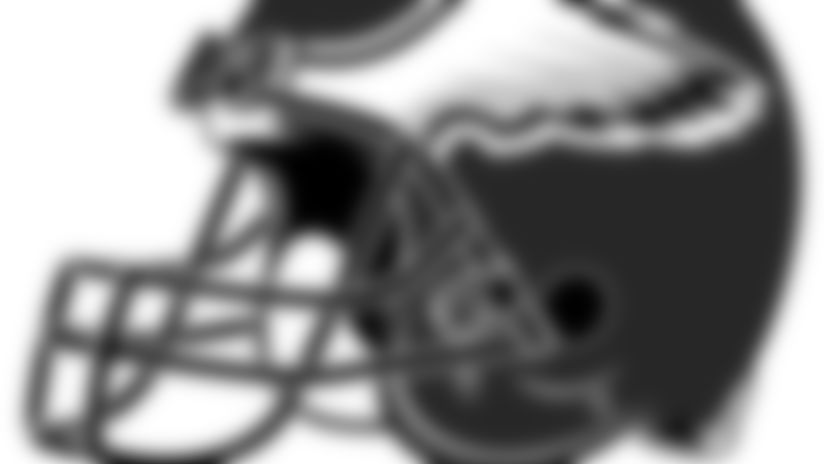 During the NFL Annual Meetings last week, head coach Chip Kelly admitted that the Eagles were "inadequate in terms of the money allocated defensively to offensively," leading to Maxwell getting a large deal.
What this means for the Redskins:Maxwell was considered by many to be one of the top three cornerbacks on the market during free agency alongside Darrelle Revis and Redskins cornerback Chris Culliver.
The Eagles' signed Maxwell – who played his four NFL seasons with the Seattle Seahawks – to a six-year deal.
And while many viewed Maxwell as the fourth best player in the Legion of Boom, Kelly believes the 6-foot-1, 207-pounder cornerback proved himself as, "a lot of times [he] got the best receiver."
"Everybody tried to scheme people and he got the most balls because you're not going to throw on Richard," he said via ESPN.com. "He's got a great skill set, great size, great length, really smart, intuitive football player. He benefited from really good coaching in Seattle. [Head coach] Pete [Carroll] does an unbelievable job with defensive backs."
Maxwell is expected to headline a revamped Eagles secondary alongside fellow free agent acquisition Walter Thurmond.  
Headline:Josh Huff Expected To Have Increased Role In Offense In 2015
PhiladelphiaEagles.com recently had an article on 2014 third-round pick Josh Huff and how the team is hoping for a big jump in production.
What this means for the Redskins: Huff proved his worth on special teams last season – recording more than 400 kick return yards and a touchdown – in 12 games, but had just 98 receiving yards.
With longtime Eagle Jeremy Maclin now a member of the Kansas City Chiefs, the Eagles need Huff to be among the players that help fill the void left behind by the 2014 Pro Bowler.
"Huff has a thicker upper-body build for a receiver and good burst which make him dangerous with the ball in his hands," writes PhiladelphiaEagles.com. "Huff's ability to play both inside and outside will give the Eagles' coaches flexibility when putting together the depth chart. The question is whether a potentially bigger role on offense will impact the area where he made the most impact as a rookie - kickoff returns."
During his senior season at Oregon, Huff doubled nearly all of his career highs, as he hauled in 62 receptions for 1,140 yards and 12 touchdows.
Huff is one of five returning wide receivers along with Riley Cooper, Jordan Matthews, Will Murphy and Quron Pratt.
---
Headline:ESPN Analysts Give Thoughts On Giants' Early Free Agency Moves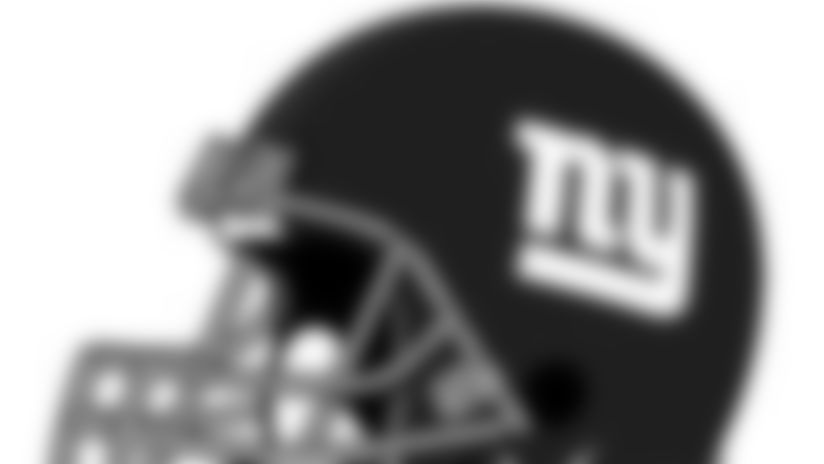 Louis Riddick and Matt Williamson have mixed reviews on some of the Giants' signings early in free agency.
What this means for the Redskins:The Giants were one of the most active teams in free agency this year, signing eight new players to the roster.
Among the biggest names signed were running back Shane Vereen and defensive end George Selvie.
Riddick believes the Giants' moves were more for added depth than making the big splash.
"I like Vereen a lot," Riddick wrote for ESPN via NJ.com. "With the other signings, you see the Giants again adding depth players in free agency, guys who fit into the 35th through 53rd roster spots. If you cannot replace those guys with draft choices, then you are not drafting well, and the Giants really have not drafted well enough in recent years. That is an issue."
Williamson, meanwhile, believes that while the Giants have added veteran bodies, they haven't done enough to rebound from three straight seasons without a playoff appearance.
"Jason Pierre-Paul was a coin flip as a franchise player and then they signed all these guys who look like special-teams depth," Williamson said. "Dwayne Harris was a mind-boggling signing even though he does provide value on special teams. I do like Kenrick Ellis for the defense on a one-year deal that could pay off, but overall, I am not a fan."
Headline:Giants Appear To Have 'A Lot Of Interest' In Nebraska Pass Rusher Randy Gregory
In hopes to pair another pass rusher alongside Jason Pierre Paul, the Giants appear intrigued by the possibility of drafting Gregory with the No. 9-overall pick if he's available per WalterFootball.com.
What this means for the Redskins:Gregory has been linked to just about every team with a top-10 pick, as the Nebraska pass rusher is considered one of the best talents in this year's draft.
In two seasons at Nebraska, Gregory recorded 60 tackles with 16.5 sacks and two interceptions.
Gregory also impressed during the NFL Combine, running a 4.64-second 40-yard dash along with being a top performer in the broad jump with a 125-inch try.
While Gregory's been linked to teams like the Tennessee Titans and Redskins in the top-five, a failed drug test could push his stock down.
Still, the Giants, along with the New York Jets, are interested in his services.
---
Headline:When Will The Cowboys Find The Successor To Tony Romo?
It's a question that's been asked quite a few years now with Romo both getting older and continuing to deal with injuries, particularly to his back.
What this means for the Redskins:Romo isn't getting any younger for the Cowboys. But after signing a six-year extension two years ago, the soon to be 35-year-old remains the clear-cut quarterback for the Cowboys now, and possibly for the next few years.
Now Romo is coming off a career year in which he threw for 34 touchdowns to just nine interceptions. There aren't necessarily questions about his performance now -- rather, when will the time come when Dallas needs to find a new starting quarterback?
"We do have to look to the future relative to quarterback," Cowboys owner and general manager Jerry Jones said last week to ESPN.com. "It's starting a time frame where a guy could come in and be a good backup. Look at how Romo evolved into the guy he is today. He did a little time with the clip board."
A crazy thing to think about when it comes to the Cowboys and the draft, is that since Troy Aikman left the game, the organization has drafted just three quarterbacks.
Baylor's Bryce Petty has been floated around as a possible mid-round pick for the Cowboys.