On today's edition of NFC East Intel is Ron Jaworski's thoughts on the Eagles offseason, the Giants' departures and the Cowboys working out quarterback prospects.
---
Headline:Ron Jaworski Thinks Eagles Have Taken A Step Back This Offseason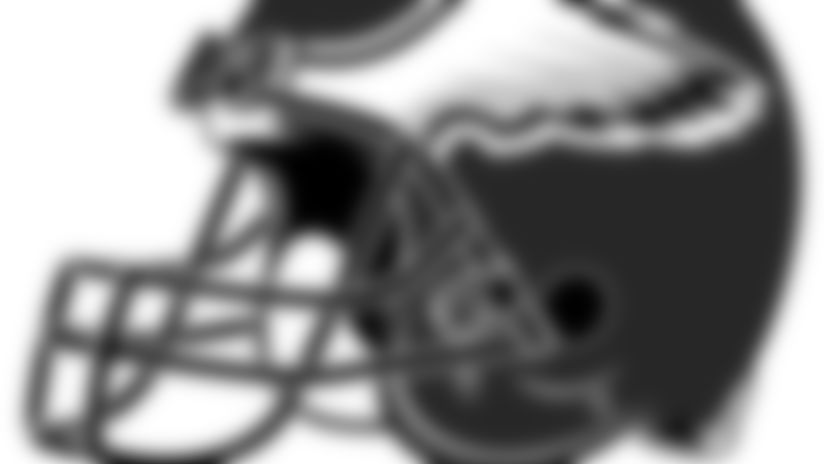 The former Eagles signal caller and current ESPN analyst told a 97.5 FM The Fanatic in Philadelphia via NJ.com that he the team is worse now "than they were when the season ended."
What this means for the Redskins:Some of Jaworski's comments are directed at head coach Chip Kelly, who also took on complete football personnel control over this offseason.
Since assuming those duties, Kelly has parted ways with several of the fan base's favorite players and longest-standing members of the roster.
That has rubbed Jaworski the wrong way.
"That bothers me, just as much as the talent level," he said. "A lot of talent has left this football team. I'm just not going to give the press release saying, 'Hey, yeah, I think they're a great football team because they made these trades. I kind of want to see how this plays out."
Among those that are no longer with the organization are LeSean McCoy, who was the franchise's top career rusher, wide receiver Jeremy Maclin and two-time Pro Bowler Trent Cole.
While the pieces that have brought in to replace the trio may work out in the Eagles' favor at some point, Jaws says the team's chemistry built over the years has been crippled.
"I believe football is the consummate team game," he said. "Eleven players one very single play working together and understand how each play works, why it was called. There has been a lot of turnover on this team. It takes time to develop that chemistry that is so important. That unity that is so important."
Headline: The Eagles Were Originally Looking For Draft Picks In McCoy Trade
Located inside MMQB.com's Jennt Vrenta's feature on Bills head coach Rex Ryan is an interesting nugget that the Eagles weren't originally looking for linebacker Kiko Alonso, but instead were hoping for draft picks.
What this means for the Redskins: While most thought Kelly simply placed his crosshairs right onto another former Oregon Duck in Alonso, the Eagles were apparently more interested in snagging additional picks in the draft.
But "without a 2015 first-rounder the Bills didn't have much ammo to make an offer," so the Eagles instead decided opened up to the idea of a rare player-for-player swap, sending McCoy up north in favor of Alzono.
Alonso missed all of the 2014 season with a torn ACL, but was a massive surprise for the Bills during his rookie season, recording 159 tackles, four passes defensed and four interceptions in 16 starts.
And, yes, if you were wondering, the negotiation process took about 30 minutes, according to Ryan.
---
Headline:Giants Look To Fill Holes Left Behind By Free Agent Departures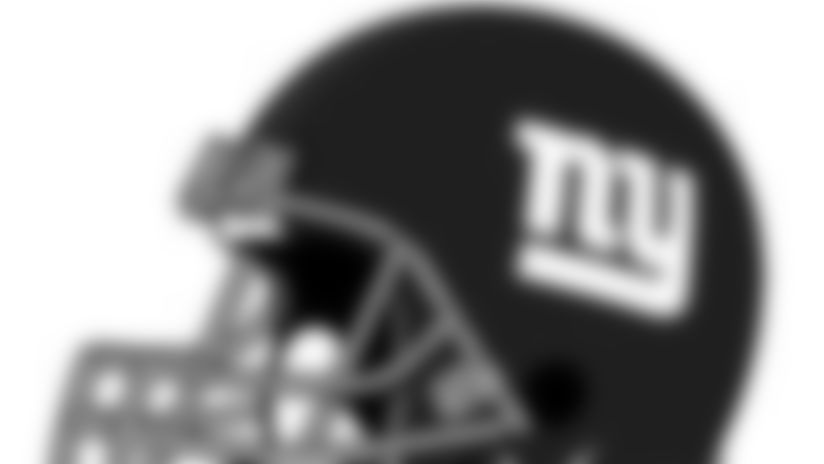 Giants.com has an article out right now looking at some of the players who left the team this offseason, and how they plan to replace those players.
What this means for the Redskins:At the top of the list is safety Antrel Rolle, a three-time Pro Bowler who signed with the Chicago Bears.
To replace a player of Rolle's caliber and longevity – he spent the last five seasons with the Giants -- is never easy, and head coach Tom Coughlin knows it won't be an easy task.
As it stands now, they only have two safeties on the roster in Cooper Taylor and Nat Berhe are the only two players on the roster.
"That's an issue, no doubt," Coughlin said about the safety depth at the NFL Annual Meeting in Phoenix. "We do have one more access to bringing in personnel with the draft. We have a couple of guys in the program -- Berhe, who we liked as a rookie as a special teamer. We have injured players coming back who hopefully can help, but it's a concern."
At cornerback, meanwhile, Walter Thurmond left the team after a lone – and disappointing – season in 2014.
He appeared in just two games for the Giants before tearing his pectoral Week 2.
Zack Bowman also departed the Giants after one season, as the veteran cornerback appeared in 16 games recording 24 tackles with six passes defensed and two interceptions.
Where Bowman's presence was most felt was as a gunner on special teams. He's being replaced by Dwayne Harris in that role.
"I am a physical player," Harris said upon joining New York's roster. "I think all of the Giants fans are going to find that out soon. I am a physical player and I like the physical nature of the game. I like being the guy who hits players. I take a lot of hits during the game. It is always fun to return the favor."
Their biggest loss on offense may have been center J.D. Walton, who started all 16 regular-season games a year ago.
2014 second-round pick Weston Richburg could be in line for the starting gig.
---
Headline:Cowboys To Work Out Several Different Quarterback Prospects
What this means for the Redskins: The rumblings continue on the Cowboys drafting a quarterback for the first time since 2009, and if visits and workouts are any indication of their draft plans, then Tony Romo will be working alongside a young signal caller.
Mannion is an experienced player out of Oregon State, starting 47 games during his four-year career.
His best season came in 2015 as a junior, when he threw for 4,662 yards and 37 touchdowns to 15 interceptions in 13 games.
Grayson, meanwhile, came on strong during his senior season at Colorado State, where the 6-foot-2 signal caller was just one of four Division I-A quarterbacks to throw for more than 4,000 yards along with 32 touchdowns to just seven interceptions.
At his pro day, Grayson reportedly connected on 70-of-74 pass attempts while posting a 4.72-second 40-yard dash.
While Florida State's Jameis Winston and Oregon's Marcus Mariota have been solidified as the top two quarterbacks in this year's class for some time now, Grayson doesn't have the mentality that he might be the third, fourth or fifth quarterback of the board.
"Obviously, I think everyone knows Winston and Mariota are kind of the one-two, but I think as quarterbacks you should always be fighting for the No. 1 spot at your position no matter who's out there," he told reporters following his pro day workout.* *