On today's edition of NFC East Intel we have a look at the Eagles' wide receiver corps, the Giants' offseason workouts and Melvin Gordon potentially landing in Dallas.
---
Headline: Jordan Matthews Doesn't See Need For One Top Wide Receiver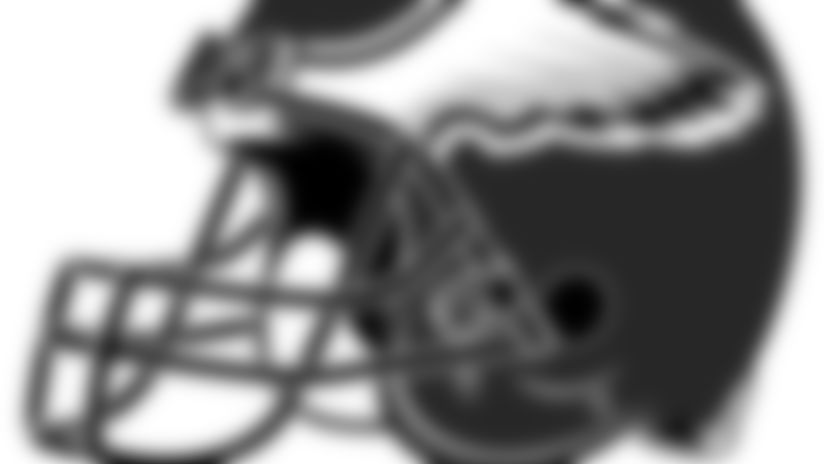 With Jeremy Maclin no longer at their disposal — and, of course, DeSean Jackson now entering his second season with the Redskins, — Jordan Matthews doesn't think the Eagles need a go-to wide receiver.
What this means for the Redskins:Matthews told Philly.com that, "People ask me about being the No. 1 wide receiver, forget it. I want us to be a receiving corps. That's what I want it to be."
There's been a lot of discussion about the future of the Eagles' receiver corps. Earlier this week they signed veteran wide receiver Miles Austin after the Monmouth product spent one season with the Cleveland Browns. Before that, he was a Dallas Cowboy for eight years.
Josh Huff, meanwhile, is expected to take a step up this year after recording just 98 yards in 12 games last season.
They also return Riley Cooper – who recorded 577 yards and three touchdowns – to the lineup.
Headline:NFL Network Sees Landon Collins As A Possible Draft Fit
The Eagles currently hold the No. 20-overall pick in this year's NFL Draft, and some of the NFL crew sees Landon Collins as a potential fit.
What this means for the Redskins: The Eagles made a focused effort this offseason to change up their secondary after struggling down the stretch last season.
The signed cornerbacks Byron Maxwell and Walter Thurman, released Cary Williams and let Bradley Fletcher sign with the New England Patriots in free agency.
While the Eagles seem pretty confident with their revamped cornerbacks unit, they may be looking for safety help early in the draft, and Collins is the highest rated prospect at the position.
Collins recorded 190 tackles and five interceptions in three years at Alabama.
"I love the way he plays down in the box, but his range is a little bit undervalued," said Jeremiah. "He can play in that high safety role and roam."
"Safety is the one, glaring need," said Brian Baldinger. "If [Collins] is there he could fill a big, big void. We watched him on tape at Alabama, and you see a sure tackler."
---
Headline:Eli Manning, Receivers Working Out At Duke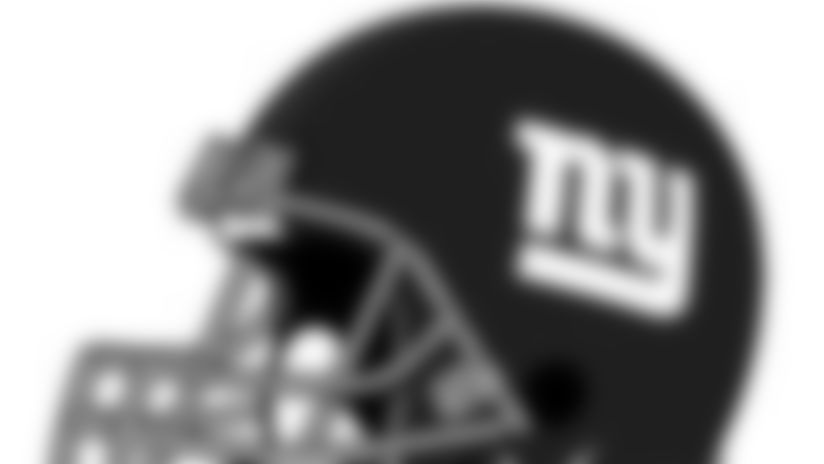 While the basketball team is away at the Final Four, Eli Manning, Odell Beckham Jr., Victor Cruz and Rueben Randle are on Duke's campus for workouts.
What this means for the Redskins:Another year, another Duke workout for Manning.
Like Robert Griffin III, the three-time Pro Bowler always looks to gather his weapons together at some point during the offseason to make sure everyone's still on the same page.
Manning said he feels "great about the system" in McAdoo's second season as offensive coordinator.
"I am excited about coming in and knowing what I need to improve on and make strides in, rather than learning a complete new system," Manning told the Giants' website. "I have been working hard and looking at some stuff from last year and keeping the plays fresh and in my head. I'm trying to keep it all fresh in my mind and I am excited about getting back."
This year, he's being joined by his top three wide receivers from the 2014 season.
Beckham Jr., of course, had one of the best rookie seasons in NFL history, recording 91 receptions for 1,305 yards and 12 touchdowns in just 12 games.
Randle, meanwhile, has seen his numbers increase in each of his first three seasons, as he recorded career highs in receptions (71) and yards (938) in 16 games.
And Cruz, who missed the second half of the 2014 season, was there as well. The Massachusetts product suffered a torn patella tendon last season against the Eagles.
The trio of receivers played together only once last season.
Headline:Giants Appear To Have 'A Lot Of Interest' In Nebraska Pass Rusher Randy Gregory
In hopes to pair another pass rusher alongside Jason Pierre Paul, the Giants appear intrigued by the possibility of drafting Gregory with the No. 9-overall pick if he's available, per WalterFootball.com.
What this means for the Redskins:Gregory has been linked to just about every team with a top-10 pick, as the Nebraska pass rusher is considered one of the best talents in this year's draft.
In two seasons at Nebraska, Gregory recorded 60 tackles with 16.5 sacks and two interceptions.
Gregory also impressed during the NFL Combine, running a 4.64-second 40-yard dash along with being a top performer in the broad jump with a 125-inch try.
While Gregory's been linked to teams like the Tennessee Titans and Redskins in the top-five, a failed drug test could push his stock down.
Still, the Giants — along with the New York Jets — are reportedly interested in his services.
---
Headline:Charley Casserly Believes Melvin Gordon Could Thrive In Dallas
Casserly said on the NFL Network that if the Cowboys were to draft the Wisconsin running back, he'd get 1,500 rushing yards.
What this means for the Redskins:That's a pretty bold statement from the former Redskins general manager to say at the least, as rushing for 1,500 yards – regardless of the offensive line or years of experience – is an extremely difficult milestone.
But behind Dallas' fantastic line, and considering Gordon's potential, Casserly thinks it's a reachable feat.
Gordon had one of the most productive seasons in NCAA history in 2014, as the 6-foot-1, 215-pound Wisconsin product rushed for 2,587 yards and 29 touchdowns on 343 carries.
He rushed for at least 120 yards in all but two games and eclipsed the 200-yard mark five times, including three straight games late in the season.
Against Nebraska in a 59-24 victory, Gordon ran for a then-record 408 yards and five touchdowns in just three quarters.
Gordon and the Cowboys have reportedly already met.