On today's edition of NFC East Intel, we look at what the risk the Eagles took this offseason, who is playing tight end for the Giants and a big scouting week for the Cowboys.
---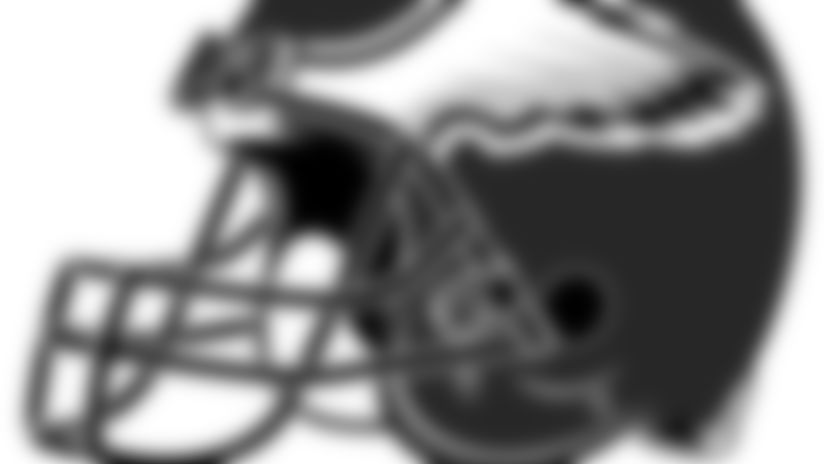 Biggers spent the past two seasons with the Redskins, recording 50 tackles and six passes defensed in 31 regular-season games. 
What this means for the Redskins: Well, Biggers certainly has experience against NFC East foes, facing them during the past two seasons with the Redskins. 
And while he's listed as a cornerback, Biggers has also worked at safety a time or two as well. 
The Eagles have been looking for secondary help, and, if signed, Biggers brings experience to a fairly young secondary. 
Drafted by the Tampa Bay Buccaneers out of Western Michigan in 2009, Biggers has appeared in 76 regular-season games. He recorded at least one interception in four straight seasons (2010-13). 
Headline: Eagles Make A Big Splash, But Will It Hurt Them Down The Road? Philly.comwrites that head coach Chip Kelly's aggressive moves this offseason utilizes a "win now" approach. They caution, however, that if Philadelphia doesn't do just that, then this offseason could cost them in the future.
What this means for the Redskins: Through free agency, the Eagles added running backs Ryan Mathews and DeMarco Murray, defensive back Byron Maxwell and wide receiver Miles Austin. In one of the boldest moves of the season, they swapped quarterbacks with the St. Louis Rams, sending Nick Foles westward in exchange for Sam Bradford.
The Eagles have retooled and it certainly seems to be with the hopes of making Kelly's high-octane offense more efficient. As they averaged 396.8 yards and 29.6 points per game, Philadelphia ranked in the top-five as one of the more explosive offenses in the NFL.
After spending the most of any team in 2015 cap room according to Philly.com, the Eagles have put a lot of financial stock in this season. With all their eggs in one basket, it's "win now" for the Eagles this fall.
---
Headline:Who's Playing Tight End For The Giants?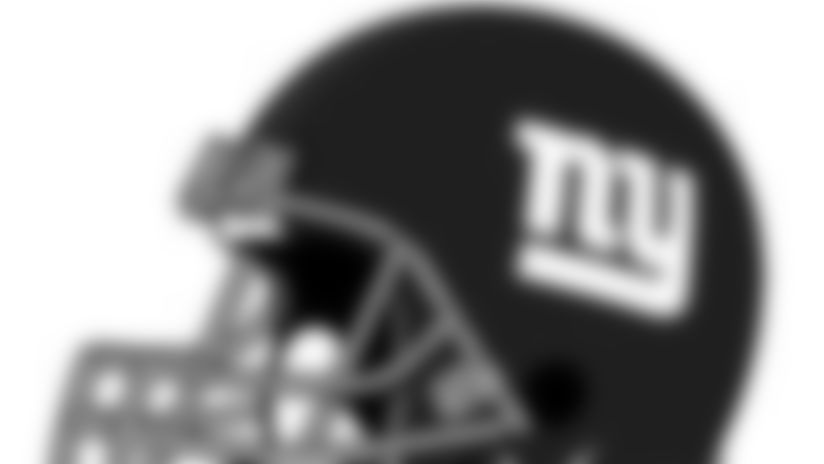 As highlighted by Giants.com, New York's tight end situation was a bit of a question mark heading into the 2014 season. However, Larry Donnell took over the position, and the Giants haven't done much this offseason to bolster that spot on the depth chart.
What this means for the Redskins:In his second year in the NFL, Donnell's numbers increased significantly. After starting just one game and recording 3 receptions for 31 yards and no touchdowns as a rookie, he started 12 of New York's 16 games, catching 63 passes for 623 yards and six touchdowns.
The 6-6, 265-pound Grambling product has come a long way since he was signed has a college free agent in March 2012. After waiting his turn on the Giants' practice squad, he seized his opportunity in 2014.
Along with Donnell, Daniel Fells made some plays for the Giants, making 16 grabs for 188 yards and four touchdowns. With Odell Beckham Jr. running wild on the edges along with Victor Cruz, the development of their young tight ends could give New York quite a boost in the passing game.
---
Headline:Important Scouting Week For Cowboys Ahead Of NFL Draft
According to ESPN.com's Todd Archer, the Cowboys will be holding their "Dallas Day" workouts this week at Valley Ranch in Irving, Texas, where they'll host a number of draft prospects from local high schools and colleges. The team will also conduct a number of their national visits this week, as well.
What this means for the Redskins: The NFL Draft only takes up a few days on the league calendar, but the effect can be felt for many seasons afterward. With the right selection, it can turn any team into a contender.
The majority of experts predict that the Cowboys will look to improve the defensive side of the football when they go on the clock with the 27th-overall pick in Chicago at the end of April. However, there are some that believe running back Melvin Gordon will become a Cowboy.
At any rate, defensive back and defensive line have been the two position groups most associated with Dallas' selection. Defensive backs Marcus Peters (Washington), Kevin Johnson (Wake Forest) and Landon Collins (Alabama) have all made their way to Dallas in a mock draft. Meanwhile, defensive linemen Eddie Goldman (Florida State), Malcolm Brown (Texas), Owamagbe Odighizuwa (UCLA) and Arik Armstead (Oregon) have also been predicted selections by the Cowboys.
At the recent owners meetings, Archer says that Jerry Jones told him the Cowboys plan to meet with running backs Todd Gurley, Melvin Gordon, Tevin Coleman and Jay Ajayi, and also with linebackers Eric Kendricks and Benardrick McKinney.
Last season, the Cowboys finished 26th in pass defense (251.9 yards per game) and eighth in rushing defense (103.1 yards per game). Of course, they were second in the league in rushing (147.1 yards per game), but DeMarco Murray has since moved north to Philadelphia.
Headline: Darren McFadden Believes He'll Thrive With The Cowboys
On March 13, the Cowboys inked McFadden to a deal as a replacement for Murray, who now dons green and black in Philadelphia. The former Oakland Raider recently went on NFL Network's NFL AM to discuss his own expectations for the upcoming season in his new home.
What this means for the Redskins:The Cowboys replace a 1,845-yard rusher in Murray with a 534-yard rusher in McFadden. In Oakland a season ago, he split time with Latavius Murray and Maurice Jones Drew, a backfield that averaged a league-worst 77.5 yards per game.
With McFadden now the feature back at least prior to the draft, he expects to see a rebirth in his career. The former Arkansas Razorback standout said that he doesn't believe "the world has seen the best of Darren McFadden."
The Cowboys offensive line, which features two 2014 All-Pro selections in Tyron Smith and Zack Martin, is what excites him most about his new team.
"They have a great group of guys that are working hard," he said. "Even there now working out, the O-line is there right now before OTAs, so it's a great group of guys and they have a great thing going. … I'm looking forward to being there with them."
Associate writer Stephen Czarda contributed to this report.