On today's edition of NFC East Intel we look at the Eagles' three-headed rushing attack, Victor Cruz' future with the Giants and the Cowboys signing a player with no college experience.
---
Headline:Would the Eagles trade away Fletcher Cox?
The hypothetical question was posed by NJ.com this week with Kelly pretty much putting the entire roster on notice that regardless of longevity or prior success, he's looking to fill out the roster in his mold.
What this means for the Redskins:Cox has been everything the Eagles wanted out of him after being selected as the 12th-overall pick in the 2012 NFL Draft.
During his first three seasons in Philadelphia, Cox has logged 141 tackles with 12.5 sacks and five passes defensed.
The Mississippi State product had his best year to date in 2014, recording a career-high 48 tackles along with four sacks en route to second-team All Pro honors.
But for all the success Cox has experienced, he remains locked into the final year of his rookie deal. NJ.com says that while the Eagles may very well be looking to sign him to a long-term deal soon, being in the last year of his contract does make him draft day trade bait as well.
Already this offseason, the Eagles have parted with LeSean McCoy, Jeremy Maclin and Trent Cole.
Headline: While NFL Continues Pass-Happy Ways, Chip Kelly Seeks Run-First Offense
This isn't necessarily a surprise considering Kelly's track record, but the offensive-minded coach does have three running backs he can call on to get extensive work.
What this means for the Redskins: Philly.com caught up with University of Arizona's defensive coordinator Jeff Casteel recently to talk about Kelly's usage of several running backs in his up-tempo scheme.
During his time at Oregon, Kelly would often use multiple running backs, each of whom had their own specific strengths that kept defenses on their toes.
He's continued with that approach in the NFL, but he may have his best crop of backs to date with Demarco Murray, Ryan Mathews and Darren Sproles.
While Murray will more than likely be the primary back and still receive the majority of carries, Mathews and Sproles will also get their reps as well.
In his first season in Philadelphia, the 5-foot-6 Sproles recorded more than 700 yards of total offense, while Mathews has rushed for more than 1,000 yards twice in his career.
---
Headline:The Future For Victor Cruz Remains Unclear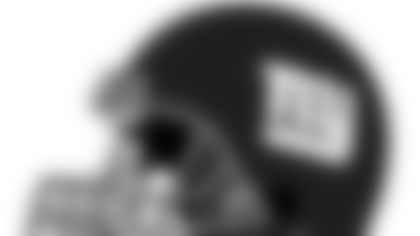 While Victor Cruz is doing everything in his power to get back to the field fully healthy for the 2015 season, ESPN's Dan Graziano wonders what the future holds for the former Pro Bowler.
What this means for the Redskins:Both because of the production of Odell Beckham Jr. and the fact he suffered a gruesome torn patellar injury, Cruz' position on the Giants' offense may not be what it was after his breakout 2011 season.
During that year, the Massachusetts product recorded 82 receptions for 1,536 yards and nine touchdowns.
But during each of his four seasons, including his injury-shortened one in 2014, Cruz' numbers have declined.
Beckham Jr., meanwhile, burst onto the scene in similar fashion to the way Cruz did, recording 91 receptions for 1,305 yards and 12 touchdowns in just 12 games.
With the uncertainty of Cruz' future ahead, and the fact he remains in a lucrative long-term deal, Graziano believes the Giants are in a "tricky situation.
"Cruz is the wide receiver who signed his big-money free-agent deal then showed up at his next training camp and asked his coaches to help him work on his downfield blocking," Graziano began. "He's the undrafted underdog who became a superstar and still treats everyone the way he did when no one knew his name. The Giants would like nothing more than a full return to health and top-level productivity for Cruz, and they would happily pay him accordingly were those things to happen."
He continues to say, though, that an unhappy ending could happen "sooner rather than later."
---
Headline:Cowboys sign London Warriors Prospect Efe Obada This one's a little bit out there. The Cowboys last week announced that they had signed defensive end prospect Efe Obada to a contract. He spent part of last season with the Warrior of the British American Football Association.
What this means for the Redskins: Well, we always hear from football executive and scouts about how they want players who can succeed in the NFL regardless of background.
The Cowboys are surely hoping a player with limited game experience, but loads of athletic talent, can become a contributor at some point.
"This is a dream," Obada said in a recent story published on NFLUK.com that was retold on DallasCowboys.com. "It's amazing and life-changing. It's a major turning point in my life and feels like a movie. This could be it – I can change my life. This is unreal – this doesn't happen to people like me. I've never even been outside of London since I arrived in the UK."
Obada will report to the team's rookie minicamp in May following the conclusion of the NFL Draft.