On today's edition of NFC East Intel is the Eagles' decision to not draft any offensive linemen, the Giants' future at safety and the Cowboys passing on Morris Claiborne's contract option.
---
Headline:Eagles Do Not Address Offensive Line In The Draft
Despite the fact the team's starting left tackle and left guard are both 33 years old and there's uncertainty on the right side, Philadelphia did not take a single offensive lineman in the draft.
What this means for the Redskins:Head coach Chip Kelly said he wanted to take an offensive lineman, but they were selected right before the Eagles' pick on a few different occasions.
"There was a couple guys there," Kelly said via ESPN.com. "That's just kind of how it works out. You can't predict where it was. There was a run in the second round. There were some guys we were really excited about, but they went before we picked, also. That's just kind of how it goes."
Left tackle Jason Peters is still at the top of his game, appearing in the Pro Bowl each of the last two seasons along with being selected as a first-team All-Pro, but he also turned 33 years old in January.
Evan Mathis, meanwhile, will be entering his fifth season with the Eagles, but he, too, is 33 years old.
Kelly admitted that Mathis has been on the trade market for the last two seasons but that the Eagles have "never had an offer for him."
The team's longtime right guard – Todd Herremans – was released in March, leaving both interior offensive line positions with unclear futures.
Of the returns that could replace Herremans, and quite possibly surpass Mathis on the depth chart, are Allen Barbre, Matt Tobin and Andrew Gardner.
They combined to start 16 games last season.
---
Headline:Giants Draft Potential Future Safety Tandem In Landon Collins and Mykkele Thompson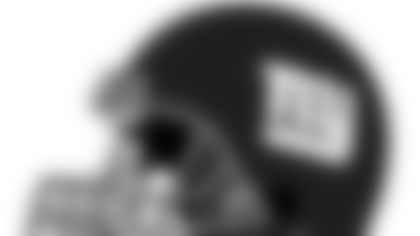 The Giants knew they had to take a few safeties in this year's draft, and they did so with the selection of Alabama's Collins and Texas' Thompson.
What this means for the Redskins:The Giants now have more than two safeties on the roster, as was the case heading into the draft when they had just Cooper Taylor and Nat Berhe on the roster for the position.
The Giants traded up on Day 2 of the draft to make Collins the first pick of the second round, while later selecting Thompson in the fifth round.
A projected first-round pick, Giants senior vice president of player evaluation Marc Ross said Collins has the skill to be quite the safety for Big Blue.
"[Collins] has excellent instincts and he is aggressive running to the ball," Ross said via NJ.com. "For a safety, those are key elements. You have to see it and then you have to react to it. Some guys can see it and they don't want to react to it. Some guys can't see it and they can start going once they finally do see it. This guy sees it fast and he reacts fast and he goes aggressively to the ball. That is why he has so many tackles and he is always involved."
Head coach Tom Coughlin, meanwhile, sees Thompson meshing together well with Collins as the team's free safety.
"We felt like in Thompson we had a guy that actually will go very well with Landon Collins," Coughlin said. "Thompson has played corner, as you know, the majority of his collegiate career. He is a good cover guy and he is fast. He can play in the centerfield position."
---
Headline:Cowboys Decide Not To Pick Up Morris Claiborne's Fifth-Year Contract Option A sixth-round pick in the 2012 NFL Draft, Claiborne has recorded 88 tackles with 15 passes defense and three interceptions in 29 games for Dallas.
What this means for the Redskins: Claiborne's day in Big D may be numbered when factoring in not only the decision to not pick up his contract option, but also the fact that the draft UConn's Byron Jones in the first-round of the 2015 NFL Draft.
He's experienced an up and down NFL career to date, as he came in with large expectations but was relegated to a reserve role during the 2014 season before being placed on Injured Reserve after suffering a torn left patellar tendon against the New Orleans Saints.
If Claiborne is on his way out, perhaps by the selection of Jones, Cowboys owner and general manager Jerry Jones says the team has done a lot of homework on their newest first-round pick.
"We probably knew as much on him as anybody in the draft," Cowboys owner Jerry Jones said, via SNY.com. "[Former Cowboys defensive line coach and former Connecticut head coach Paul] Pasqualoni coached him and we had a scout who knew his position coaches and felt real good about our evaluation of Byron. He played two years as a safety and as well as what he can do at corner. So, that was pretty prominent in our decision to take him."