On today's edition of NFC East Intel we look at Sam Bradford's performance, the Giants' late-game decision making and the Cowboys working out wide receivers.
---
Headline:Sam Bradford's Interceptions Spoil His Debut
Bradford had an impressive preseason, connecting on 13-of-15 passes with three touchdowns to no interceptions, but the former No. 1-overall pick struggled against the Falcons Monday night, throwing two interceptions to one touchdown.
What this means for the Redskins:The Eagles took a chance on Bradford this offseason, trading for the top pick in the 2009 NFL Draft. From the get-go he was Philadelphia's top quarterback despite talk that Mark Sanchez, Tim Tebow and Matt Barkley could press him for playing time.
Appearing in his first regular season game since 2013, Bradford did complete nearly 70 percent of his passes, but also threw two picks including one that officially closed the door on a potential Eagles comeback, as Ricardo Allen nabbed an interception on the Eagles' last drive of the game.
Bradford's first interception came late in the second quarter when William Moore went up for to make a play and give the Falcons possession.
Two plays later, Matt Ryan hit Julio Jones for a 22-yard touchdown.
Headline:Retooled Secondary Struggles To Contain Julio Jones
The Eagles reworked their secondary this offseason, bringing in free agent Byron Maxwell and rookie Eric Rowe, but as a group they couldn't contain Jones as he recorded nine receptions for 141 yards and two touchdown.
What this means for the Redskins:Jones is one of the best wide receivers in the NFL, as the Alabama product has been to two Pro Bowls in the last three seasons.
Monday night, he got off on the right foot to what could be the start of yet another Pro Bowl campaign.
Jones started the night with a 17-yard reception on the Falcons' first drive. Then on their fourth drive of the game, Ryan found Jones four times for 43 yards, capped by a four-yard touchdown reception.
Jones would later put the finishing touches on a productive second quarter for Atlanta, disconnecting from Maxwell with ease to record his second touchdown of the day.
In total, the Falcons allowed Ryan to go 23-for-34 for 290 yards and two touchdowns. While the Eagles did force him into two interceptions as well, they could only produce points out of one of the turnovers.
---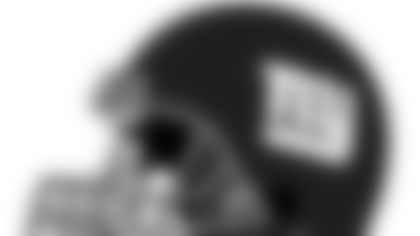 Headline:Rashad Jennings Told Not To Score On Key Drive
ESPN's Dan Graziano is reporting that Eli Manning told Rashad Jennings not to score during a late fourth quarter drive. Instead, the Giants burnt time off the clock and settled for a field goal. The Cowboys marched down the field just a few minutes later to win the game.
What this means for the Redskins:The Giants appeared in line to steal a victory from the Cowboys at AT&T Stadium for the season opener, but after a questionable call to settle for a field goal instead of a touchdown that would have possibly put New York up by 10, Dallas won the game on their final drive.
"I thought they had one timeout left and they might let us score to get the ball back," Manning said per ESPN.com. "So I told Rashad, 'Go down at the 1-inch line and don't score.'"
The Giants used a late 13 play drive to chew off more than three and a half minutes of clock, but after getting a 1st and Goal inside the 5-yard line, Jennings ran it twice before Manning threw it on fourth down.
Josh Brown would make a 19-yard field goal before the Cowboys marched 72 yards in six plays to score a touchdown with seven seconds left.
The Redskins face the Giants next Thursday night at MetLife Stadium for their first road game of the season.
Headline: Ereck Flowers Played Hurt Sunday, Had Ankle Looked At Yesterday
The Giants' 2015 first-round pick apparently hurt his ankle early in the game against the Cowboys but didn't impact him enough to be pulled from his duties.
What this means for the Redskins:Giants head coach Tom Coughlin said on Monday that Flowers was going through standard procedure for his injured ankle.
"They're doing the usual number of MRIs, etc., etc.," Coughlin said per ESPN.com. "He did injure the ankle early on, and he gutted it out and finished the game. But today is a different day. He was limited to a certain extent because of the injury, but I thought he battled away, and that's what we always counted on -- that he would battle. And he did."
Flowers was moved to left tackle during the offseason after Will Beatty suffered a torn pectoral muscle.
If the injury causes Flowers to miss time moving forward, then the Giants could shift Justin Pugh over from guard to tackle and bump up John Jerry to replace Pugh inside.
Pugh has appeared in 31 regular season games for the Giants over the last four seasons while Jerry all 16 games for New York last season.
--- Headline:Cowboys To Work Out Four Wide Receivers
With Dez Bryant out for at least the next four weeks, the Cowboys are looking to add another wide receiver to the roster in the meantime. Rob Phillips of DallasCowboys.com is reporting that the team worked out Hakeem Nicks, Austin Pettis, Nick Toon and Clyde Gates on Tuesday.
What this means for the Redskins: Of the group, Nicks is the most common household name, as the former University of North Carolina recorded back-to-back 1,000-yard campaigns in 2010 and 2011 with the Giants before a decline in production.
During his last season in New York, Nicks did not record a touchdown reception despite appearing in 15 games with 56 catches.
Nicks played with the Indianapolis Colts last season on a one-year deal, catching 38 balls for 405 yards and four touchdowns.
He was with the Tennessee Titans during the offseason, but was one of their last cuts to get to the 53-man roster.
Pettis spent his first four seasons with the St. Louis Rams, recording 107 receptions for 1,034 yards and nine touchdowns.
His best season came in 2013 when he appeared in all 16 games – starting six – with 38 receptions for 399 yards and four touchdowns.
Toon, meanwhile, a 26-year-old University of Wisconsin product, spent two seasons with the New Orleans Saints, recording his first career touchdown last season.
Gates is a recognizable face in the Cowboys' locker room, as he spent a few weeks on their offseason roster. He recorded three receptions for 29 yards in the preseason.