By necessity, and because it's just good advice, the Jordan family motto is "Grow where you're planted."
To continue their theme, Raven Jordan, daughter of Redskins running backs coach Randy Jordan, was uprooted before her senior year, planted at Briar Woods High School in Loudoun County, Va., and grew her way to earning a full scholarship at the University at Buffalo to play volleyball.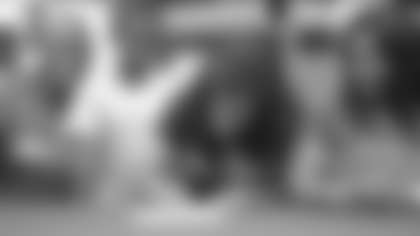 Tuesday afternoon, in front of family, friends, teammates and coaches, she signed her acceptance letter in her high school's library, where, for just a moment, school spirit meant supporting  the blue-and-white colored Buffalo Bulls.
"It's a really feel-good moment," Raven said. "I'm just excited to see people that I've worked with and practiced with and just built relationships with for the past nine months living in Virginia. It was exciting to see all my hard work paid off."
"It's really a dream come true for her," said her mother, Romonda, who watched every game, often nervously, from the stands. "I know it's been an exciting process, sometimes a little bit trying, with the unknown. I'm really proud of the way she's handled herself throughout this process. I think she really stuck to what she felt like she saw was a good fit for her in college."
What's made her journey to playing sports at a Division-I school so impressive is that she's had to move on multiple occasions, including one right before her senior year, due to Randy's work commitments in football.
In remarkable fashion, Raven helped lead a team she had known for just a short period of time to a state championship in November, in Richmond, Va.
"Watching her just learn the chemistry of our team and fill a void of a leadership position we kind of were lacking, she just noticed it and stepped in," her high school coach Marsha Hermes said after reciting her impressive statistics.  "[She was] able to build relationships with all of her teammates very quickly and they started looking to her for leadership, within a month of being here."
Raven, who will get just three weeks of summer before she heads north to start practices in July, is excited about the prospect of playing under decorated volleyball coach Blair Brown, who played for Penn State and led her teams to four straight national titles.
It should be another good fit.
"She's the epitome of hard work, dedication, and what you can do when you set your mind to something," Randy said of Raven. "As a father, as we would say in our house, I'm Peacockin'. I'm very, very proud of her in terms of what she's done."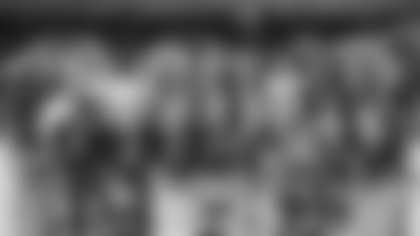 For Randy, who is back to coaching since team workouts have started, it's a special time to reflect as a father and admire the perseverance his daughter has shown.
He said moving to Loudoun County, Va., to coach the Redskins last year, before Raven's senior season, was one of the hardest things he's ever had to do.
Randy had promised her he wouldn't move in her last year of high school, but the opportunity to coach in the NFL, along with Raven's blessing to let him, made breaking that promise easier, and demonstrated Raven's growing character.
"She says 'I'm all in. I'll grow wherever I'm planted. I'll make friends, you know, I'll do whatever it takes. But this is a great opportunity for you and for us,'" Randy recounted her telling him. "For her to say that her senior year, I mean, mom is doing something right."
Raven used the decision to her advantage. She's continuing her dream, and even seems to have taken after her father's use of metaphors.
"It was just like putting on a new pair of shoes, like 'Let's go and see how this feels,'" Raven said. "I moved a lot in my life with his career. Doing it my senior year, it was difficult, but it was another challenge and I was ready for it."