Just two years ago, the Redskins lost their young offensive coordinator in Sean McVay to the Los Angeles Rams. He's gone on to excel as a head coach, taking the team to a Super Bowl in his second season.
Now, the Redskins have another young assistant looking to leave his mark and show similar promise. In February, they promoted quarterbacks coach Kevin O'Connell to offensive coordinator, shifting Matt Cavanaugh into a senior offensive assistant role.
The 34-year-old O'Connell has continued to climb through the coaching ranks since he joined Washington, moving from quarterbacks coach to passing game coordinator last year. Now he'll have a chance to run the entire offense with a plethora of dynamic weapons.
"Being a coordinator in my opinion, it's about putting the people, your personnel, in situations where they can be successful," he said. "Ninety percent of that in my opinion is the quarterback, and if the quarterback has success, the other ten guys around him if they're doing their job will feel that success as well."
Due to the variety of season-ending injuries last year, O'Connell received a very unique assignment in 2018. After losing starter Alex Smith and reliable backup man Colt McCoy for the season, the Redskins turned to O'Connell's former Jets teammate Mark Sanchez and then journeyman Josh Johnson in an emergency late-season situation.
Sanchez weathered the storm but in his second game was replaced by Johnson, who led the Redskins to a crucial 16-13 win in Week 16 against Jacksonville that kept the team's playoff hopes alive. O'Connell showed he was able to adjust his system and provide a game plan to any quarterback that was under center come Sunday.
"One of the things that I enjoyed about Alex [Smith], and really Colt [McCoy], was when we came out of Richmond with those two in the room, you really felt like Colt knew how we would play the game without Alex, and could step into that role and play that role," O'Connell said. "Every coaching point Alex got, Colt got. We felt like we could maintain that, but you lose Colt and you've got two guys coming in that have not been a part of the organization."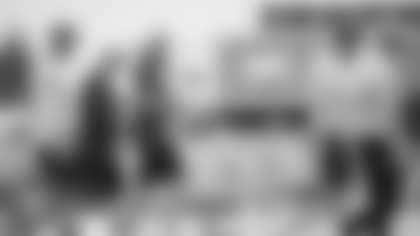 O'Connell entered the NFL after being selected by the Patriots with their third-round selection in 2008, and he credits his relationship with Patriots offensive mind Josh McDaniels to developing his knowledge of the game.
"I'm still very close to Josh McDaniels, who was obviously a huge reason why I got drafted there," O'Connell said. "He was the quarterbacks coach and coordinator at the time, obviously Tom Brady being there, being around him for a year and a half, almost two years -- it's not by accident the players that go through there try to emulate what he does.
"He takes a lot of the reps, and it requires you to do a lot of learning in the classroom, and it requires you to learn an offense where one guys been doing it now, and I mean this was 2008, but you start talking about one guy running an offense for 20 years, I can remember in college running an offense for two or three years and you feel like you have it mastered, so you can only imagine where they have gotten to, and the volume they are able to carry."
O'Connell has spent nearly his entire NFL coaching career grooming quarterbacks, starting as the Cleveland Browns' quarterbacks coach in 2015, continuing as an offensive assistant for the San Francisco 49ers and most recently serving as the quarterbacks coach in Washington the past two seasons. And before breaking into the coaching ranks, he was one of those signal callers, playing for six different NFL franchises from 2008 to 2012.
These roles included a specific set of responsibilities, such as honing in on the fundamentals of the position and recognizing various blitzes and coverages. Cycling through passing progressions and making the correct reads were also of the utmost importance.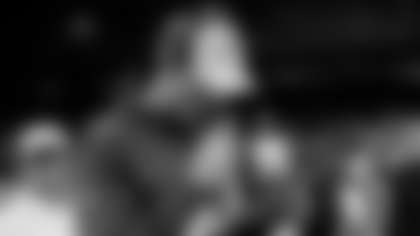 As the offensive coordinator, O'Connell will now have "more freedom to do more X's and O's and more game planning," head coach Jay Gruden said. For the first time in his career, O'Connell will analyze the offense with a much broader perspective.
"During the week, instead of putting tape together for Case Keenum and Colt McCoy as far as what to see on first and second down, he's looking at how to put in the plays for third down and schematically, the best ways to attack the defense," Gruden said.
"It'll be great. He's very, very bright, knows what we're looking for, the types of defenses we see week in and week out and the plays that we like that we think fit for the style of defense that we see -- protection wise, how to pick up certain blitzes -- so I think it'll be a big-time help."
O'Connell liked what he saw throughout the offseason workout program, which began in the meeting room during Phase 1 in mid-April and transitioned to the practice field for Phase 2 two weeks later. Then came OTAs, then minicamp. Each session provided further insight into the offense he'll be tasked with running this season.
Among the wide receivers, O'Connell witnessed the potential of a fully healthy Trey Quinn in the slot, the promise of rookies Terry McLaurin and Kelvin Harmon and the abilities of veterans Paul Richardson and Josh Doctson and second-year wideout Cam Sims on the outside. There are several capable options at running back, too, which was evident during minicamp in early June. And that's not even including 2018 second-round pick Derrius Guice, who is expected to be back to 100 percent during training camp.
As for the quarterbacks, O'Connell still worked closely with the group throughout the offseason and said they've done "a heck of a job the whole spring."
"This is really where the learning curve goes a thousand miles a minute, because we can talk protection now, we can talk situational football," O'Connell said during offseason workouts in June. "In two-minute there were five things that came up in those two-minute drives where we had to go back and talk about, you know, you can't run with no timeouts in the red zone. Late in the two-minute drive you can't do things that they know, but they're so focused on plays, so focused on progressions and flipper calls and protections that they forget about playing football sometimes.
"So, we've got to circle back and make sure we hit all those. The spring is a great time for teaching, but also there's an end game in mind in getting all these guys to compete for the job come training camp."
One of those quarterbacks is first-round draft pick Dwayne Haskins. His skillset throwing the football is obvious, O'Connell said, and he rarely makes the same mistake twice. O'Connell also noticed that Haskins attacks every workout with a sense of urgency and efficiency rarely seen among rookie signal-callers.
"I've been really impressed with his ability to go through [quarterbacks] coach [Tim] Rattay's individual drills and really not waste any time out there, knowing that every moment matters for him," O'Connell said. "Sometimes rookies can swim a little bit with all the information we're throwing at him and want a little bit of a deep breath and say, 'Hold on, let me get ready for this next period.' But he hasn't been like that at all. It's just, 'What do you got for me next, let's go.'"
The competition between Haskins and offseason signee Case Keenum is set to intensify during training camp, and joining them will be McCoy, who by then will be fully recovered from the leg injury that ended his 2018 campaign in December. As the only signal-caller with experience playing in Washington's system, McCoy will add another dimension to the most highly anticipated position battle in Richmond, Va. It's one that will shape the offense and determine the team's level of overall success.
O'Connell will be in charge of facilitating this unit, and regardless of who winds up under center, he already has an idea of what he wants the Redskins' attack to look like in 2019.
"I think going back through the years of Coach Gruden's offense here, when those skill sets have been there, you guys can probably remember some of those explosive plays really started to show up, which I know me, personally, would really like to get back to."