A list of stats and notes from the Washington Redskins' 27-23 Week 2 loss to the Dallas Cowboys at FedExField, as compiled by Redskins Public Relations. "Redskins-Cowboys Monday Stats Pack" is presented by BDO by the Numbers. People who know, know BDO.
---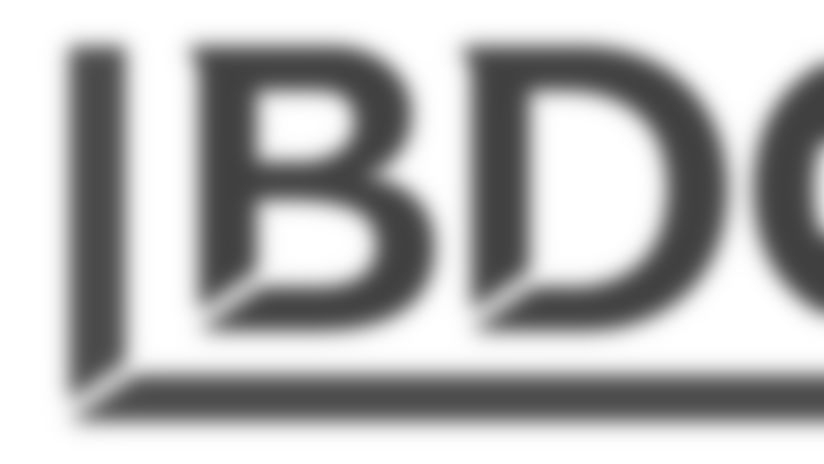 The Washington Redskins fell to the Dallas Cowboys, 27-23, in front of an announced crowd of 80,612 people at FedExField on Sunday.
The Redskins gained 432 yards of offense and have reached the 400-yard mark in four of their last five regular season games, dating back to last season.
The Redskins recorded four sacks. The team has registered four or more sacks in four of their last five regular season games, dating back to last season.
The Redskins averaged 4.8 yards per carry, the team's highest single-game total since Week 10 last season vs. New Orleans (6.7).
The meeting was the earliest between the Redskins and Cowboys since the teams faced one another in a 13-7 Redskins win in Week 1 of the 2010 season.
Quarterback Trent Williams completed 28-of-46 passes for 364 yards with one touchdown and one interception.
Cousins recorded his 14th career 300-yard game, including postseason play. With the performance, he tied Joe Theismann (14) for second-most in team history.
Including postseason play, Cousins has recorded 300 passing yards in six of his last seven games. The only game in that span in which he did not throw for 300 yards was Week 17 last season at Dallas, when he was rested in the second quarter with the division title already in hand.
The game snapped Cousins' streak of nine consecutive regular season games with a completion percentage of 65.0 or better, dating back to last season. The streak was tied for the second-longest in the NFL since 1960, trailing only Joe Montana (10 in 1989).
With his touchdown pass, Cousinstied Gus Frerotte (48) for eighth-most career touchdown passes in team history.
With his seventh pass of the game, Cousins became the 12th quarterback in Redskins history to attempt 1,000 career passes with the team.
During the game, Cousins (1,039) surpassed Jay Schroeder (1,017) for 11th-most career pass attempts in team history.
Cousins also contributed 20 rushing yards on two carries, the second-highest rushing total of his career.
Running back Rob Kelley recorded his first rushing touchdown of the season, the fourth of his career, on a 14-yard run in the second quarter. It was his first since Week 5 of the 2015 season at Atlanta.
Jones finished the game with 13 carries for 61 yards, his highest totals in each category since rushing 18 times for 62 yards vs. Chicago in Week 14 last season.
Wide receiver Jamison Crowder recorded his first receiving touchdown of the season on an 11-yard pass from Cousins in the third quarter.
The receiving touchdown was Crowder's third of his career and his first since Week 17 at Dallas last season.
Crowder finished the game with a team-high six receptions for 39 yards.
With a 25-yard gain on his first reception of the game, tight end Jordan Reed became the sixth tight end in Redskins history to surpass 2,000 career receiving yards with the team, joining Jerry Smith, Chris Cooley, Bill Anderson, Don Warren and Fred Davis.
Wide receiver Josh Doctson recorded a 57-yard reception in the fourth quarter, the longest reception by a Redskins rookie wide receiver since Rod Gardner's 57-yard reception on Dec. 16, 2001.
Tight endNiles Paulrecorded a 16-yard catch in the third quarter, his first reception since Week 17 of the 2014 season. Paul spent the entire 2015 season on the team's Reserve/Injured list.
Tight end Vernon Davis played in his 150th career regular season game.
Davis gained 32 yards on a third-quarter reception, his longest reception since Week 2 last season as a member of the San Francisco 49ers.
Safety DeAngelo Hall played in his 100th career regular season game with the Redskins, joining Darrell Green (295), Brig Owens (158), Pat Fischer (126), Ken Houston (112), Mark Murphy (109), Reed Doughty (107), Fred Smoot (101) and Todd Bowles (100) as the only defensive backs to play 100 regular season games for the team.
Linebacker Ryan Kerrigan and Ricky Jean Francois combined for a sack on the first drive of the game. The half-sack pushed the duo's career totals to 49.0 and 11.0, respectively.
Linebackers Preston Smith and Trent Murphy split a sack in the third quarter, the first half-sack of their respective seasons.
Murphy added another sack in the fourth quarter, giving him the first multi-sack game of his career (1.5).
The Redskins recorded the first takeaway of the game in the third quarter, forcing and recovering a fumble by Cowboys running back Ezekiel Elliott.
Cornerback Josh Norman recorded the forced fumble, the fifth of his career and his first as a member of the Redskins.
Cornerback Dashaun Phillips recovered the fumble, the first fumble recovery of his career.
Norman recorded three passes defensed, tying his career high set previously on Oct. 4, 2015, as a member of the Carolina Panthers.
SafetyDavid Bruton Jr.recorded his second career sack – his first as a member of the Redskins – in the fourth quarter.
Defensive end Ziggy Hood played in his 100th career regular season game.
Defensive lineman Cullen Jenkins made his Redskins debut.
KickerDustin Hopkinsconverted 3-of-3 field goal attempts. It marks the first time in his career he has recorded consecutive three-field goal performances.
With the three successful field goals on Sunday, Hopkins has now converted his last 10 field goal attempts in regular season play, tying his previous career-long streak (10, Weeks 5-11 last season).
Crowderalso* *recorded a career-long 21-yard punt return in the second quarter, eclipsing his 17-yard return vs. Pittsburgh last week.