The Redskins selected Louisiana Tech tight end Dennis Morris in the sixth round of the 2010 NFL Draft.
Morris was the 174th overall selection.
At 6-2 and 265 pounds, Morris adds great size and versatility to the Redskins' offense. He could play tight end, fullback or maybe even H-back.
"That's what made him attractive to us," Bruce Allen said. "We saw a player who could not only make the 53-man roster but also help the coaches on game day with that tight 45-man roster. His flexibility as he develops will help this team."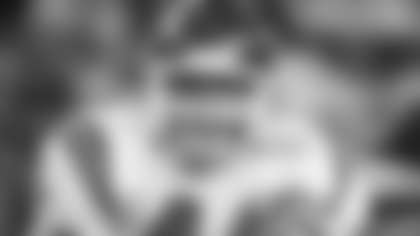 In four years at Louisiana Tech, Morris caught 70 passes for 1,144 yards and 16 touchdowns.
Morris produced his best season as a senior, when he earned All-American honors. He posted 38 catches for 623 yards and his 12 touchdowns were tops among tight ends.
He had his best game on Nov. 21 when he caught seven passes for 131 yards and three touchdowns.
"I feel like I'm pretty fast for my size and I can catch the ball well," he said. "I'm pretty aggressive--I like to block. So I feel like I can help the team out a lot by playing a role in a two tight ends [set] or as a fullback or an H-back."
Morris, who hails from Shreveport, La., was somewhat under the radar as a draft prospect. He was not invited to work out at the NFL Scouting Combine.
"I was disappointed," Morris said, "but some of the great tight ends and fullbacks in the league didn't get invited to the combine, so I kept my head up and kept working. I just worked out at [Louisiana Tech's] pro day and prayed I would get that call on draft day."