The Redskins selected LSU linebacker Perry Riley in the fourth round of the 2010 NFL Draft.
Riley, 6-0 and 238 pounds, was the 103rd overall selection in the draft.
Riley started at weak-side linebacker in LSU's 4-3 defense the last two years, but he has the versatility to play inside as well.
Several teams that interviewed him prior to the draft indicated that they would use him as an inside linebacker.
And Riley is confident he can play in a 3-4 in the pros.
"It's going to be a transition, but I don't think it'll be too hard," he told reporters in a conference call shortly after the Redskins selected him. "Linebacker is linebacker. You get in there--see ball, hit ball. Find the running back and tackle him. Blitz and beat the offensive guard. It'll be a little different, but I'll adjust to it."
In four years at LSU, Riley totaled 185 tackles, 13 tackles for a loss, two sacks, eight pass break-ups, two interceptions, one forced fumble and two fumble recoveries. He was a 2008 finalist for the Butkus Award, given to the top linebacker in college football.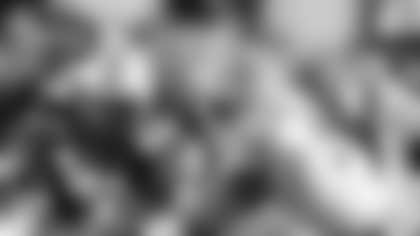 Last season, Riley posted 97 tackles, second-most on the team, 4.5 tackles for a loss, five pass break-ups and one interception.
In 2008, he was named defensive MVP of the Chick-fil-A Bowl in LSU's 38-3 win over Georgia Tech.
"I feel like I bring good size, quickness and depth to the linebacker position," Riley said. "I feel like I can help the defense on third downs. I won't have to come off the field on third downs--I'm an every down backer."
He will have one familiar face in Washington. In 2006, as a freshman at LSU, he was teammates with Redskins safety LaRon Landry.
"I'm looking forward to getting reunited with him," Riley said. "He was a big-time leader for me at LSU."
Riley hails from Ellenwood, Ga., but he said his mother's side of the family grew up in Richmond, Va., and were big Redskins fans.
"The closest NFL team to them was the Redskins, so I always grew up watching the Redskins," he said. "They kind of grew on me and I've always been a Redskins fan."