For more from the team, including exclusive videos, photos and written content, be sure to *"like" the Redskins' Official Facebook page. *
Redskins wide receiver great Gary Clark turns 53 today. Feel old? Well, that wasn't our intention.
The Redskins drafted Clark in the 1984 Supplemental Draft of USFL and CFL players. Soon enough, Clark would be turning heads in his rookie year, eventually making four Pro Bowl appearances.
A member of the "80 Greatest Redskins"  and "Redskins Ring of Fame," Clark also helped collect two of the team's three Super Bowls during his time in Washington.
In 1991, he and quarterback Mark Rypien connected for 1,340 yards and ten touchdowns, career highs for Clark, as they ran towards the Redskins' third Lombardi Trophy.
Clark remains active within the franchise, attending games and community events. He has made sure to give his time to others, including recently sending holiday wishes through video to Redskins fans.
Nothing cooler than shades inside.
Last December he even spent some time and showed his Super Bowl ring to CJ, a young fan who was fulfilling his Make-A-Wish foundation opportunity.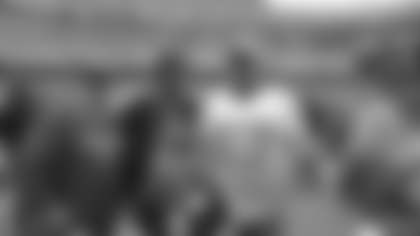 There's nothing too significant about the number 53, but in the football world, it's the last spot on the roster.
We're very glad the Redskins made sure Clark was on theirs.