Multiple Redskins players will trade in the gridiron for the diamond this Saturday, when they lace up their cleats for the annual Amputee Warrior Softball Classic.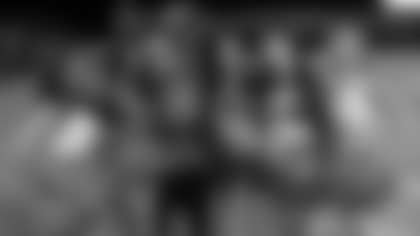 Taking place at Prince George's Stadium in Bowie, Md., the softball game will feature the Wounded Warrior Softball team playing alongside of current NFL athletes in order to raise money for charities dedicated to providing funds and resources for veterans.
This year, quarterback Kirk Cousins will manage a team and play with tight end Niles Paul, running back Silas Redd Jr., defensive lineman Ricky Jean Francois and CSN anchor Brian Mitchel. Ravens tight end Dennis Pitta will manage the opposing team. 
Also expected to join from the Redskins include linebacker Will Compton, offensive lineman Tom Compton, longsnapper Nick Sundberg, punter Tress Way, kicker Kai Forbath, defensive lineman Kedric Golston, safety Trenton Robinson, quarterback Colt McCoy and offensive lineman Shawn Lauvao, as well as former players Shawn Springs and Doug Williams.
"We had a vision for this game three years ago," Torrey Pocock, event organizer and CEO/President of Torrey Charles and Willner Marketing, said on Comcast Sports Net recently.
"I think guys that have been out there in previous years…they enjoyed the time, they enjoyed the camaraderie and actually spent the time with the amputees," he said. "You can't help yourself but coming away having a new respect for those guys being what they've gone through, serving our country so we can enjoy the freedoms that we enjoy today."
Pocock has a professional relationship with Medical Center Orthotics and Prosthetics, which is the exclusive provider of lower limb prosthetics at Walter Reed Medical Center to wounded soldiers coming back from Afghanistan and the Middle East.
His personal relationships with NFL athletes have made the charity event a perfect fit. 
This year the format will be slightly different as the Warriors and athletes, previously split into two separate teams, will be mixed up to promote better competition. 
The game begins at 7 p.m. and the gates open at 6 p.m.
Tickets can be purchased online here.