With the Redskins' defense having such an impact up to Week 7, it was hard to imagine that a significant offensive attack would be needed for this team to win games.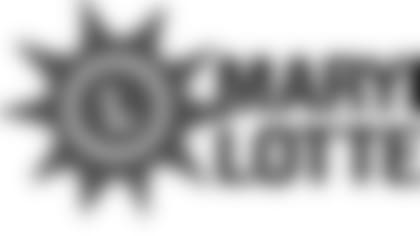 ](https://rewards.mdlottery.com/)But at RFK Stadium against the Browns on Oct. 13, 1991, Washington put on an offensive spectacle.
The scoring began in the first quarter with quarterback Mark Rypien throwing a pass to wide receiver Art Monk, but the Browns had a touchdown pass of their own in the quarter to tie things up. Two rushing touchdowns by Washington running backs Gerald Riggs and Earnest Byner gave the home team a two point lead, but the Browns began to close in after the half.
A field goal and 37-yard fumble return for a touchdown by Browns defensive back Vince Newsome, brought Cleveland within four.
But then the Redskins' rushing game broke out.
Two rushing touchdowns by running back Ricky Ervins and another by Riggs separated Washington from the Browns and gave them a 42-17 win after three consecutive scores and Cleveland failing to catch up.