*In today's Rewarding Moments in Redskins history presented by
Maryland Lottery My Lottery Rewards, we continue to celebrate the 25 year anniversary of the 1991 championship season by looking back game by game. This week, the Redskins once again had a strong victory keeping their opponent, the Philadelphia Eagles, scoreless.
The Redskins were looking to start the 1991 season 5-0. Their NFC East Division rivals, the 3-1 Philadelphia Eagles, were the only thing that stood in their way.
And once again the Washington defense proved that it could handle almost any challenge. [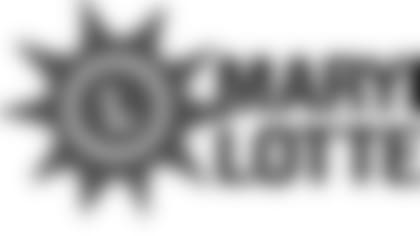 ](https://rewards.mdlottery.com/)
While the game remained scoreless after the first quarter on Monday Night Football, the Redskins opened things up in the second quarter with a 19-yard touchdown pass from quarterback Mark Rypien to wide receiver Art Monk. A field goal by kicker Chip Lohmiller gave the home team a 10-0 lead going into the half.
Two more field goals and a rushing touchdown from running back Earnest Byner, gave the Redskins a 23-0 win on Monday night in front of a home crowd at RFK Stadium in Washington, D.C..
The Eagles were only able to get four first downs and a total of 89 yards in the entire game to the Redskins 17 first downs and 357 yards. Despite giving up four turnovers in the game, Washington silenced another team and remained undefeated after Week 5.