Maryland Lottery My Lottery Rewards*, we continue to celebrate the 25 year anniversary of the 1991 championship season by looking back game by game. In Week 6, the Redskins faced off with the Chicago Bears, who had only lost one game up to that point, but couldn't compete with Washington.
The Redskins were hoping to win their sixth straight game of the season and remain undefeated. To do so they needed to take down the Bears, who had only lost one game up to that point in the season, in Chicago.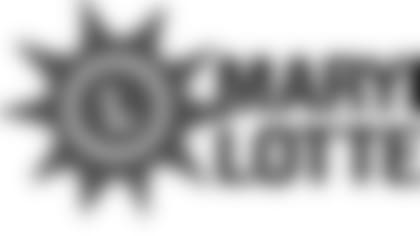 ](https://rewards.mdlottery.com/)Washington did in fact take an early lead after a 47-yard field goal by kicker Chip Lohmiller and a 26-yard touchdown pass from quarterback Mark Rypien to wide receiver Art Monk, giving the visitors a 10-0 lead after the first half.
The Bears closed in with a touchdown by running back Neal Anderson in the third quarter, but a second touchdown between Rypien and Monk allowed the Redskins to stretch out their lead.
Despite Chicago leading in first downs, total yards and almost every other offensive statistical category, the Redskins' lead proved insurmountable after adding on another field goal. Assisted by Bears' quarterback Jim Harbaugh's three interceptions, Washington took a 20-7 win back home and remained undefeated.