Rob Ryan was getting bored. Well, as bored as he could be living in a palatial San Diego home with his mother-in-law, wife and daughter.
He moved there after the Buffalo Bills fired him and his brother Rex following the 2016 season, but new coaching opportunities never came over the ensuing months. He grew restless.
"I'm struggling, man," Ryan remembers with a chuckle. "The ladies were getting to me."
For someone born into football, who grew up with a famous father and then continued his legacy as a coach for the past 30-plus years, unemployment proved to be daunting – a mystery, a vacuum.
"When you're out of work that phone stops ringing. It's a humbling thing, it upsets you, and it's something you just have to deal with," Ryan says. "No one cares that you're fired, no one cares that you have a family to provide for, so you have to do it yourself."
This past winter, he did just that. After two years out of football, patiently waiting for a phone call, he made one himself.
The Redskins answered, then offered him a job to lead their inside linebackers, to be a position coach for the first time in more than 13 years. His decision to come to Washington ended a long period of uncertainty – one filled with stints on television and radio and a summer working at a naval ship yard – that also provided him perspective, a new "breath of life," he says.
Which is why, after a few months into his new job, it's easier to reflect now.
"When you're out of a job, you need people to step up and help you," he says. "I'm not a charity case at all, I'm a great coach. But to be out of work that long makes no sense. It made no sense. But it humbles you and you come back with a good attitude."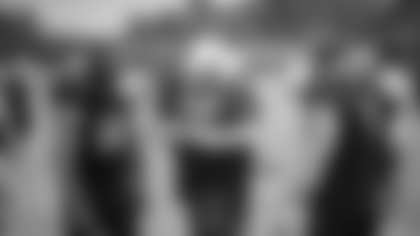 On a recent May afternoon, Ryan has one. He's sitting inside his mostly bare office at the Inova Sports Performance Center at Redskins Park, watching game footage on the screen in front of him. He's back in his element – relaxed, grateful, working again. He's back to leading men – alpha males, he likes to call them – around a group of experienced former coordinators ready to lead a Redskins defense they all believe has the potential to be exciting.
His path to this point in life – to returning to the league refreshed and with different ideas – hasn't come without its share of unlikely opportunities. Instead of lamenting his time away from the sidelines, Ryan, both a respected football mind and big-bellied celebrity, has embraced it, using his encyclopedic, gridiron-focused brain in new capacities and with new people.
Or, as he puts it: "At least I got to experience some other things that I never would've."
---
---
After two seasons with the Arizona Cardinals, the beginning of his NFL career, then three years back in the college ranks, Ryan returned to the league as an inside linebackers coach for the New England Patriots in 2000. After his first year, his brother, Rex, won his first Super Bowl with the Baltimore Ravens. It was a bittersweet introduction to the professional ranks.
"I remember all week I was doing projects that took me well into 1 or 2 o'clock in the morning," Ryan says. "Rex was going home before I was – and he's going to the Super Bowl! I remember staying on the bus working on more stuff because I had a presentation on the Colts and Miami that was assigned to me. That was one of Belichick's things.
"Then they go on and watch my brother at the Super Bowl. I was sitting there in the cheap seats, because Rex had given all the good [tickets] to the parents and everything, and I said to myself, 'I'll never win a ring. I'm so far away and I'm never going to win a ring. I'm so proud of Rex, but man, I'm never going to win.' Until the next year, when we won. We beat the Rams. It was a pretty cool experience winning two Super Bowls out there. It was awesome."
---
---
If he couldn't coach football, he knew he could talk about it. In 2017, Ryan went to Fox Studios in Los Angeles offering up his football acumen, which led to analyst opportunities debating with Colin Cowherd and Skip Bayless and Shannon Sharpe. His persona, his style, his hair – it all worked. A job co-hosting a football talk show on iHeartRadio followed, letting him wax more freely on the game. "Should have made it a call-in show because that would have been way better," Ryan says. "It was still cool."
The opportunities layered. Sky Sports reached out in the fall and asked Ryan to join its crew in London for the month of November, a test run before they offered him a three-month residence last season. Ryan provided insight on Facebook Live videos with prominent guests and then worked 12-hour shifts on Sundays to cover the entire slate of games.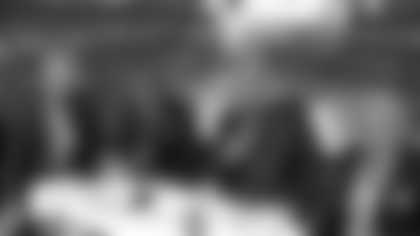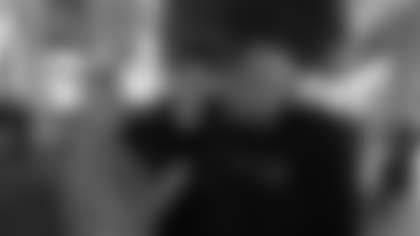 The gig also allowed him to connect with his son, Joseph, studying at University College London. The NFL, Ryan said, even allowed him to look over England's 16-and-under football team, where he taught offensive line protections to Christian Wade, a prominent young rugby player learning the game.
"I hadn't been on offense in a long time," Ryan says. "But it was fun. I did that to be with him, and I actually went to a few practices…it was fun just to go on the field and be on the grass again with players."
---
---
"Not too many people would have left New England," Ryan laughs, reflecting on his three years there. "And we just won two Super Bowls so how do you leave?! Well, I left. I know it was stupid but I'm glad I did for the chance to work for Al Davis.
"To me, he had a mystique about him, an aura about him that I've never seen on anybody. He was the man. He always knew it. He always talked about the greatness of the Raiders, but he had greatness. This is a guy who grew up in Brooklyn and he patterned his team off of baseball teams when he was a kid. The Brooklyn Dodgers were the team. He wanted the skill and the athleticism of the Dodgers and the size and power of the New York Yankees. He saw that combination and said he was going to do that with football. That's how he developed all those great teams for all those years was size, speed, and power."
Ryan finished his tenure in Oakland after five seasons as defensive coordinator, taking the same job in Cleveland for two uneven years.
"They had a 3-4 defense and we kept going with it, but we got some pretty good players, and the last week of the season we were in the Top-10 of every defensive category. People were getting fired but I said, 'Hey, we're going to coach and play some ball,' and shoot, Pittsburgh ran the score up on us last game and we didn't finish in the Top-10 in anything. But, I did have four coordinator job offers waiting for me when I got fired. So that was nice."
---
---
Coaching up teenagers teased him. Despite being around football and talking shop on-air, he missed the fraternal elements that had shaped his life beyond the game.
"That's the hardest thing when you're out is that you miss the players," Ryan says. "You miss the coaches, you miss being around the guys. I've been around it my whole life and you just don't replace that. It's the best part about the job is the relationships you make. Even as great as Sunday is, the relationships you make during the week with the players and with the coaches. Man, that's what it's all about."
Last spring he got in touch with his brother-in-law, Paul Ralph, who owns a couple of ship maintenance and repair companies, YYK and Bay City Marine, in California, which work in tandem with the Navy. One day, they began talking about Ryan's sabbatical from football. Ryan explained his desire to be around a team again. Ralph perked up, quickly explaining what his employees do – painting, cleaning and preserving naval ships
"He was bragging about his guys like I brag about my guys," Ryan said. "So I said, man, I want to be part of that. I'll go out there."
Last summer he did. Ryan got his identification papers in order, submitted to a background check and reported to the docks in San Diego's harbor. Each day, Ralph gave Ryan an assignment, and he'd join the group of contracted workers helping in various capacities, which included sandblasting, painting and cleaning.
How involved was Ryan? He chuckles.
"It wasn't a lot of manual labor, but I'll tell you what, it was hard getting a fat man through all those little holes to go down in the ship," Ryan says. "Now those new boats, the aluminum ones, they have air conditioning, which is a plus. The others don't. I lost 20 pounds in two months just from trying to go up and down those ladders, going through those tight holes, working all the way down, seeing the engine room and whatever area we were working on."
---
---
Ryan spent his next two years in Dallas, starting in 2011, after turning down a defensive coordinator offer from Andy Reid and the Eagles.
"I haven't made all the greatest decisions in the world," Ryan says. "[Andy] was going to make me defensive coordinator in Philadelphia. I had four offers, but Dallas was the only one I had to interview for. I took the Dallas one. I was interviewing and Jerry Jones sealed the deal right there. I had never dealt with a businessman like that before. I wasn't going to lie to him and not shake the man's hand. By the time I land, I got a call from Andy, and I told him I just took a job at Dallas."
Following his departure from the Cowboys, Ryan agreed to become defensive coordinator with the Rams for several days in 2013, but things fell through. "There was something there, and then I showed up in New Orleans," Ryan casually changes the subject.
"We took the worst defense and went to fourth in the league, Top-5 in every category. That's probably my proudest work as a coordinator that I've ever done," he says. "And then, we had two really bad years in New Orleans. The worst game I've ever coached was against the Redskins in 2015. Jay Gruden pounded us that game. Kirk [Cousins] was red hot and Jay did a great job obviously scheming us up to death."
---
---
The repair crew – a mixture of Ralph's employees and Navy workers – operate on the ships for months at a time, preparing towering boats such as the USS Theodore Roosevelt to go back out to sea. Had Ryan stayed much longer, and vacated his civilian status, he admits he would have needed a haircut. "I probably did have the longest hair there," he says.
"Here's the thing," Ryan explains, offering more insight into his actual daily duties. "Every day we had work but not everybody was working at the same time. I was good at saying, 'Hey let me tell you about this story,' 'Tell me about this,' 'Tell me about the boat,' things like that. You try to chip in when you can.
"Then you go to some functions where you do some bits with other guys, owners, even met the guy who runs the Teddy Roosevelt. I went into his office and he sat me down and he's telling me all about the ship and how it works. He told me how it runs, 'This is how we dock it, this is our schedule,' he's showing me everything. I met a guy and his father served with my father in the Korean War. It was a really cool experience."
Ryan beams when he brings this up. For so long he'd missed working with a group of men focused on one goal. He found purpose – shimmying through small doors and down ladders – and stimulation during what could have been another empty summer.
"God, it was great to see the camaraderie and to realize that it's not just football fields, it's our finest guys," Ryan says. "They're out there in the Navy, the Army, the services, I mean they're a team. It was cool to be around that atmosphere again. I got a ton out of it. It was fun to do and a great experience that Paul gave me.
"It's something I never would have done if I had been coaching," he says. "I'll never take that for granted."
---
---
In 2016, after three years in New Orleans, Ryan latched on with the Bills as an assistant to his brother Rex, coaching together for the first time since Arizona.
"That probably wasn't my best work," Ryan admits. "I'd be working until three in the morning and with the guys, there wasn't any commitment there. It cost us in the end. Rex Ryan is a great football coach, but yeah, no question, I was there for my brother to go in there together and kick some tail. We shut out the Patriots without Brady, but nobody else had done it that year. They had scored 30 on the road the week before in Houston, who had a pretty good defense. End of the day, it wasn't good enough. Got fired and just happy to be back."
---
---
Looking back on it all, Ryan has no regrets over his career. Maybe, he says, he wouldn't have moved his family every time he got a new coaching job. "I should have saved my money and put it in a house out in California since I'm going to retire there. We would've had a Taj Mahal by now," he jokes. He's still looking for a rental in Ashburn, Va., but will eventually settle down with his wife, Kristin, in Point Loma.
What the two-year respite has afforded Ryan is more time with his three kids: Joseph, his eldest, a model studying in London; Matthew, an offensive lineman, who plans to transfer from Clemson this summer; and his daughter, Demetria, who just finished high school and plans to study art in Laguna, Calif.
"My kids turned out great. They're smart, good kids," Ryan says. "My wife's done an unbelievable job with them, obviously…Unfortunately, as a coach, you have to move so many places. First thing you do is want to get them into a great school, because I know I'm not going to be there very much. I've always thought of the kids first before anything."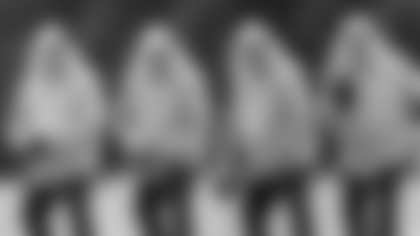 Ryan still has more he wants to accomplish before he gets to Point Loma. Being out of football for two years could have influenced him to take an earlier retirement. He could certainly afford to. But thinking about his legacy has gotten the best of him. "My goal is to win the most Super Bowls in the Ryan family," he says.
His father, Buddy, who passed away in 2016, has two Lombardi trophies -- the same amount as Rob -- while Rex (currently out of coaching) has just one. He also wants to be the longest-tenured Ryan, but that means coaching at least 15 more years in the league to match dad.
"I may not be the best, but I want to be the longest tenured Ryan with the most Super Bowls," Ryan says, then hedges. "I'm trying for 10 more years. What the heck, that'd be a nice number…I want to set the bar high, you know? I know the Ryan family is still one of the top-10 families in the league. The one group who just added somebody is the Bosa's. We've got to hold them off."
Ryan's last Super Bowl appearance, notably, also came as an inside linebackers coach, as a member of the Patriots during the start of their decades-long dynasty, coaching up Teddy Bruschi and Willie McGinest. That's a strained correlation to make, but Ryan is just happy returning to football in a more concentrated capacity in Washington.
He calls his defensive staff – comprised of coordinator Greg Manusky, defensive backs coach Ray Horton and defensive line coach Jim Tomsula – the new "over-the-hill gang," but is equally complimentary of the younger coaches in the building. "We've got Cannon Matthews, Chad Grimm and James Rowe, who are superstars. God, we've got a staff."
Then he continues, bristling with that signature Ryan confidence, ready to start another chapter in his career and witness another season he wasn't sure he'd see from the sidelines.
"I think our defense is going to do great and I'm not scared to tell anybody because I believe it. I know we've got the players to do great things and I know we've got the coaches, too. I know it's going to be awesome."