Redskins owner Daniel M. Snyder attended a football pep rally at Heritage High School in Leesburg, Va. on Friday as the Redskins continued Kickoff Week around the Washington, D.C., region.
Snyder said he was excited about the response from Redskins fans to Kickoff Week.
Events have included a series of proclamations from city, county and state governments, a "Return to Glory" party hosted by general manager Bruce Allen in Arlington,Va., and "Honk If You Hate Dallas" Thursday.
On Sunday, the Redskins are opening FedExField parking lots at 12 noon ET so that tailgaters can watch afternoon NFL games on giant video boards.
It all leads up to Sunday night's Redskins-Cowboys game at FedExField. Kickoff is 8:20 p.m. ET.
"I think that it's unusual -- we haven't had a season opener with the Dallas Cowboy in a long time," Snyder said. "To have that now really gave us the opportunity to do this, and the NFL is doing kickoff weeks around the country, with the mayors and the executives making friendly wagers. We're excited about it, we're excited about the fan base coming out early for the game."
Asked about the importance of beating the Cowboys to open the season, Snyder replied: "Every game is important, but obviously they are our biggest rival and we'd like to start off the season well. So we're excited about it."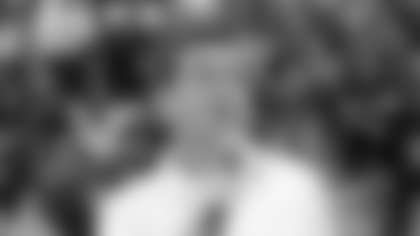 Snyder's attendance at the pep rally also re-emphasized the Redskins' commitment to Loudoun County, Va.
Redskins Park, the team's year-round practice facility, has been in Loudoun County since 1992.
"This is obviously the home of the Redskins, Loudoun County, and it's really important that we stay involved," he said. "We're loving being in Loudoun."
Snyder also commented on the Papa John's television commercial he shot with Cowboys owner Jerry Jones last week. The commercial aired prior to Thursday night's nationally televised season opener between the New Orleans Saints and Minnesota Vikings.
"It took hours -- it didn't look like it did, but it did," Snyder said, laughing. "It was fun."