For today's Throwback Thursday moment presented by presented by SUBWAY® restaurants, Redskins.com looks back at Clinton Portis' big game in Washington's 14-11 victory over the Browns.
In his seven years with the Redskins, Clinton Portis somehow only made it to one Pro Bowl, despite rushing for more than 1,200 yards in four different seasons. Nevertheless, 2008 was Portis's lone Pro Bowl season with Washington, and his Week 7 performance against the Browns was a big part of it.
On Oct. 19, 2008, Portis exploded for 175 yards and a touchdown on 27 carries as the Redskins held off the Browns for a 14-11 victory. In a game that didn't have a point scored by either team in the first half, Portis started the scoring with a three-yard touchdown run with 7:30 left in the third quarter.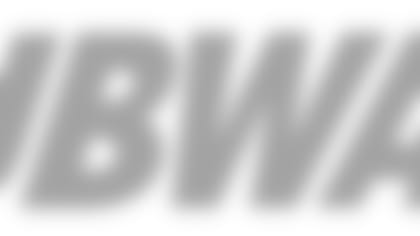 Then early in the fourth quarter Portis broke off his longest run of the afternoon, a 27-yard scamper down to the Cleveland 18-yard line. On the next play, quarterback Jason Campbell hit Santana Moss with a touchdown pass to put the game out of reach.
The win moved the Redskins to 5-2 on the year. Portis went on to finish with 1,487 yards and nine touchdowns to earn a trip to Hawaii.