For today's Throwback Thursday moment presented by Subway, Redskins.com looks back at the kick Mark Moseley made during the 1982 season against the Giants that sent Washington to the playoffs.
With a chance to set an NFL record for the most consecutive field goals made and kick the Redskins into the playoffs, a little bit of snow wasn't going to stop Mark Moseley from booting the ball through the uprights.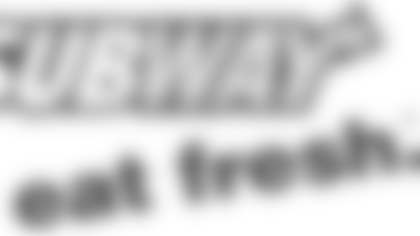 ](http://www.subway.com/)Late in the 1982 season, the Redskins and Giants faced off with playoff implications for Washington. If they won, a playoff spot was theirs.
The Giants, however, weren't going to make it easy on their rivals.
New York, which entered the game at 3-3, jumped out to an early 7-0 lead on a Scott Brunner-Johnny Perkins 28-yard touchdown connection.
After Moseley hit his first field goal attempt later in the first quarter, the Giants scored once again, this time on a Butch Woolfolk two-yard touchdown run.
That would be the last of their scoring, though.
Redskins running back Joe Washington would pound out a 22-yard touchdown run in the third quarter before Moseley, who was selected as AP MVP following the season, hit two field goals in the fourth quarter.
The second conversion, with less than 10 seconds in the game, gave the Redskins bragging rights over the Giants, a playoff berth and an NFL record for the most field goal makes (21) in a row.