For today's Throwback Thursday moment presented by *SUBWAY® *restaurants, Redskins.com looks back at ridiculous finish that included a penalty to force an untimed down and a game-winning field goal.
When Nick Novak missed a 49-yard field goal wide right to take the lead with 35 seconds remaining, he couldn't have imagined he'd get another chance just minutes later.
But on Nov. 5, 2006, Novak did get that chance in wild string of events that led to a 22-19 win over Dallas at FedExField. Following Novak's miss, the Cowboys were able to move to the Washington 17-yard line on a 28-yard pass from Tony Romo to Jason Witten. That set up Dallas kicker Mike Vanderjagt with a chance to win the game with a 35-yard field goal.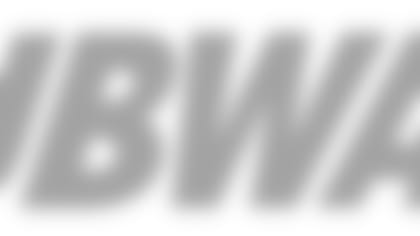 Instead, Vanderjagt's kick was blocked by Washington's Troy Vincent and scooped up by Sean Taylor, who took off initially towards his own end zone to elude Dallas special teamers. Eventually the creative Taylor got going in the right direction and returned it 30 yards as time expired. However, the Redskins got a bonus: Dallas lineman Kyle Kosier was called for a 15-yard facemask penalty as he tried to tackle Taylor.
That set up an untimed down, and a chance at redemption for Novak – this time it was a 47-yard field goal attempt. Novak just barely snuck his kick inside the right upright and took off running with a tight fist pump in celebration of Washington's victory.