Redskins tight end Vernon Davis was ready for a fine dinner with members of the United States military as part of USAA's Salute to Service month. What Davis actually got for dinner, he never could have expected.
In a hilarious video posted by USAA, Official Military Appreciation Sponsor of the Washington Redskins, on Tuesday, Davis was treated to a traditional military meal. Among the military members at the table was Redskins special teams coach Ben Kotwica, who served eight years in the U.S. Army, and proudly boasted about the meal.
"This looks great Vernon. Wow, this is awesome," Kotwica said with a hint of sarcasm.
While the rest of the table was treated to a chef-made meal, Davis was given an MRE, better known as a Meal, Ready to Eat.
"What's going on here?" a confused, but smiling, Davis said.
The confusion only continues when Davis is informed that the brown plastic-wrapped meal will last 15-25 years.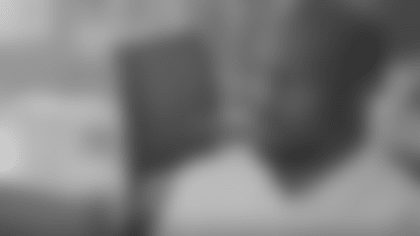 Davis is then instructed to pour water into the bag with ingredients to cook the food. Another fantastic reaction ensues.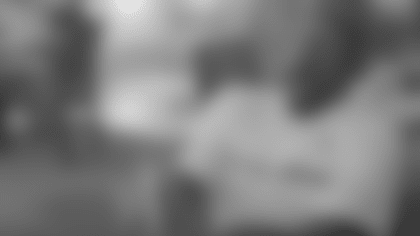 "This is all new for me!" Davis exclaims.
Next up in the meal was a dish that Davis had to eat out of a bag, but this container is actually Davis's bowl. Again, confusion.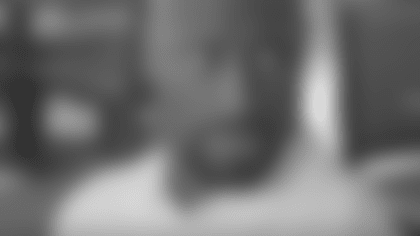 "It's good!" Davis says to the approval of the table.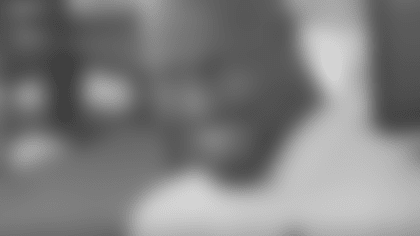 He's clearly enjoyed his first MRE.
"It's pretty amazing what they go through and how they live their life," Davis said. "I just want to give a big thanks to the troops for all the sacrifices they make. I don't know what life would be like without them.
Davis and the Redskins are preparing for a pivotal Sunday night game against the Green Bay Packers, which will also be the team's annual Salute to Service game.