Jerrell Powe was a standout, All-American at Wayne County High School in Waynesboro, Miss. In his senior year he compiled 89 tackles and nine sacks on the defensive line and was ranked the No. 3 defensive tackle prospect in the nation.
He was courted by numerous colleges and eventually chose Ole Miss over other notable SEC teams such as Auburn, LSU and Texas A&M.  
However, the road to playing for the Rebels had many uphill academic battles.
Powe was told he would not be able to play during his freshman year of college because he had not completed the NCAA's necessary 14 core high school courses.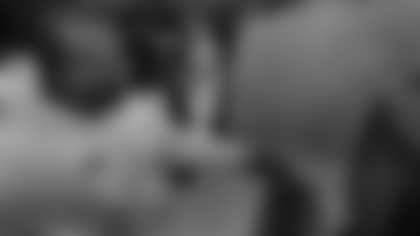 The family-friend made the easy decision to help Powe, whose father had never been a part of his life, and took Powe under his wing to help him with his studies and applications.
"Jerrell and I became friends and as his recruitment process started, the absence of his father at home dictated that we have a central gathering point and someone to field phone calls," Barnett said in a video feature (above). "He and his mom asked that that be me."
The local press took shots at Powe's struggles in school.
"What they said, it never bothered me," Powe said. "I knew what was really going on and all the stuff they put in the paper was very negative."
"It was a challenge," said Barnett, who would call Powe and calm him down, keeping him motivated. "I know there are times he wanted to quit."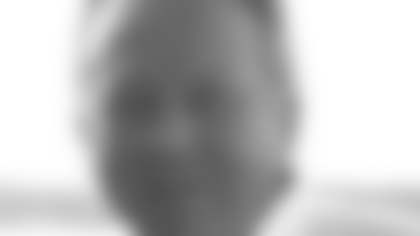 His mentoring made Powe realize Barnett had become father to him and asked Barnett to label himself as such for documentation, a practical and emotional next step in their relationship.
Still, Powe took another hit when, the next year, the NCAA ruled him ineligible again, citing that the correspondence course he took at Hargrave hadn't met their standards.
After what Barnett called "the darkest day," Powe took some online courses at BYU. Again, the NCAA declined his eligibility.
"Jerrell Powe did anything that anybody asked him to do," Barnett said.
Powe had one more year of eligibility after his senior season, but, at 24, he knew time was running out with his age, and made the tough decision to enter the draft. Finally, the NCAA granted Powe the option to attend Ole Miss for one year to see if he could maintain proper grades. The following summer, he had passed, and was back to playing collegiate football.
The Kansas City Chiefs selected him in the sixth round.
Last year, in July, Barnett, the man who had helped carry Powe through his tribulations, passed away at 68.
His obituary reads, "Barnett is survived by 2 sons Shane Barnett and Slade Barnett, both of Waynesboro; a special son, Jerrell Powe of Waynesboro."