It was a great day for baseball, and, well, a great day to do just about anything outside.
Linebacker Ryan Kerrigan, as seen above, saw the Nationals come back against the Mets today, and helped give me a nice opening line to this blog post.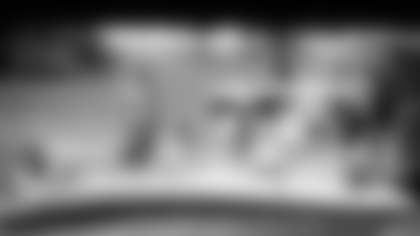 Meanwhile, offensive lineman Spencer Long took to the water with some friends, enjoying the last few days on his boat (or someone's boat) before he, and the rest of the team, reports to Richmond, Va.
He either has great sunblock skills or is confident he won't get burned out there.
Also, another staple of midweek relaxation is golf, which former Redskin Lorenzo Alexander and current defensive lineman Kedric Golston enjoyed today at Goose Creek.
Oh, and safety Duke Ihenacho was at Redskins Park today and thought he'd do some foot drills wearing his San Jose State helmet (his alma mater). Because, why not?
How did you spend your Wednesday?