Quarterback Trent Williams unveiled some specially made cleats that he will wear for this Sunday's game against the Arizona Cardinals.
The blue and white Nikes have the International Justice Mission logo on them on the left side and the words "Until All Our Free" on the right side.
While Cousins normally doesn't wear anything flashy for games, for the first time ever, the NFL is encouraging its players to display a charitable cause on their footwear during the NFL's "My Cause My Cleats" Week.
The league said that even in the midst of players protesting the national anthem and other causes, the decision to let players customize their cleats was not a reaction to them.
The Player's Tribune, the online platform for professional athletes, will vet the charities and also publish stories about the players and the causes they're choosing to support.
This will be the second time that Cousins has given some national attention to IJM after the logo was placed on the team's "You Like That?!" towels distributed throughout FedExField during last season's playoff game against the Packers.
Wide receiver Rob Kelley shared his cleats, which go to his Helping Hands Foundation, whose mission is  to bring enduring education, health and community programs to the people of Haiti and to provide long-term sustainable initiatives that will continue to positively influence the lives of Haitians.
Tight end Vernon Davis is also getting into the spirit, posting his cleats that will support his own "Vernon Davis Foundation For the Arts," which promotes art education and art appreciation among youth from disadvantaged backgrounds.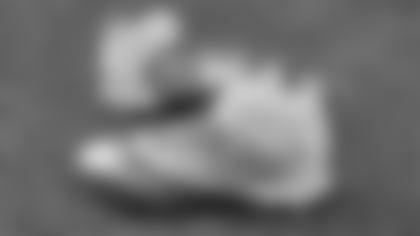 Linebacker Ryan Kerrigan dedicated his cleats to his Blitz For The Better Foundation, which provides opportunities, support and resources to children and families in need, specifically to support seriously ill, special needs and physically challenged children throughout Greater Washington D.C. area.
Wide receiver Jamison Crowder also got in on the opportunity, tributing the NAACP as well as his late father with his cleats.